Please enter your birth date to watch this video:

You are not allowed to view this material at this time.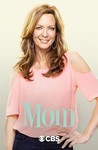 Episode Details & Credits
CBS |
Air Date:
January 16, 2020
Summary:
Christy and Bonnie support Marjorie when she attempts to reconnect with her estranged son. Also, Tammy sees another side of Jill while working as her employee.
Seasons & Episodes
Season 8

Season 7

Season 7 Overview

Air Date: September 26, 2019

S7:E21. Big Sad Eyes and an Antique Hot Dog

Air Date: April 21, 2020

S7:E20. Big Sad Eyes and a Antique Hot Dog

Air Date: April 16, 2020

S7:E19. Texas Pete and a Parking Lot Carnival

Air Date: April 2, 2020

S7:E18. A Judgy Face and Your Grandma's Drawers

Air Date: March 12, 2020

S7:E17. Garth Brooks and a Sexy Troll Doll

Air Date: November 30, -0001

S7:E17. Beef Baloney Dan and a Sarcastic No

Air Date: March 5, 2020

S7:E16. Somebody's Grandmother and the A-List

Air Date: February 13, 2020

S7:E16. Judy Garland and a Sexy Troll Doll

Air Date: February 20, 2020

S7:E15. Blood Filtering and a Lucky Duck

Air Date: February 6, 2020

S7:E15. Somebody's Grandmother and the A-List

Air Date: February 13, 2020

S7:E14. Cheddar Cheese and a Squirrel Circus

Air Date: February 6, 2020

S7:E13. Dammit Sandra and Viking Ancestors

Air Date: January 30, 2020

S7:E12. Silly Frills and a Depressed Garden Gnome

Air Date: January 16, 2020

S7:E11. One Tiny Incision and a Coffin Dress

Air Date: January 9, 2020

S7:E10. Higgledy-Piggledy and a Cat Show

Air Date: December 12, 2019

S7:E9. Tuna Florentine And A Clean Handoff

Air Date: December 5, 2019

S7:E8. Hot Butter and Toxic Narcissism

Air Date: November 21, 2019

S7:E7. Pork Butt and a Mall Walker

Air Date: November 14, 2019

S7:E6. Wile E. Coyote and a Possessed Doll

Air Date: November 7, 2019

S7:E5. Fake Bacon and a Plan to Kill All of Us

Air Date: October 24, 2019

S7:E4. Twirly Flippy Men and a Dirty Bird

Air Date: October 17, 2019

S7:E3. Goat Yogurt and Ample Parking

Air Date: October 10, 2019

S7:E2. Pop Pop and A Puma

Air Date: October 3, 2019

S7:E1. Audrey Hepburn and a Jalapeño Pepper

Air Date: September 26, 2019

Season 6

Season 5

Season 4

Season 3

Season 2

Season 1