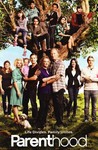 Episode Details & Credits
Starring:
Craig T. Nelson, Lauren Graham, Monica Potter, Ray Romano, Mae Whitman, Bonnie Bedelia, Peter Krause, Sarah Ramos, Dax Shepard, Max Burkholder, Erika Christensen, Sam Jaeger, Joy Bryant, Miles Heizer, Savannah Paige Rae, Tyree Brown, Xolo Mariduena
Summary:
With Adam away, Max grows a temper when he finds out more about love and Kristina tries to soothe him at school. Jasmine's mother learns of their financial strains. Amber tries to increase business at the studio. Hank tries to place trust in Ruby but it backfires, leading him to take charge.
Seasons & Episodes
Season 6

Season 6 Overview

Air Date: September 25, 2014

S6:E13. May God Bless and Keep You Always

Air Date: January 29, 2015

S6:E12. We Made It Through the Night

Air Date: January 22, 2015

S6:E11. Let's Go Home

Air Date: January 15, 2015

S6:E10. How Did We Get Here?

Air Date: January 8, 2015

S6:E9. Lean In

Air Date: November 20, 2014

S6:E8. Aaron Brownstein Must Be Stopped

Air Date: November 13, 2014

S6:E7. These Are the Times We Live In

Air Date: November 6, 2014

S6:E6. Too Big to Fail

Air Date: October 30, 2014

S6:E5. The Scale of Affection Is Fluid

Air Date: October 23, 2014

S6:E4. A Potpourri of Freaks

Air Date: October 16, 2014

S6:E3. The Waiting Room

Air Date: October 9, 2014

S6:E2. Happy Birthday, Zeek

Air Date: October 2, 2014

S6:E1. Vegas

Air Date: September 25, 2014

Season 5

Season 4

Season 3

Season 2

Season 1