Network:

Netflix

Series Premiere Date:

Dec 1, 2015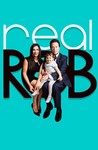 Summary:

The scripted comedy series written, produced and starring Rob Schneider is about how Schneider tries to balance his career and family while dealing with his assistant (Jamie Lissow), and a stalker (Max Amini).

Genre(s):

Comedy
Season 1 premiere date:

Dec 1, 2015

Episode Length:

30
Even if Real Rob falls far short of the genre's peaks, and even its midland prairies, moments here work.

Mr. Schneider seems to be trying to combine the Sandler-Schneider style of gross-out humor with the minimalist sensibility of current premium-cable and digital comedy, which might be interesting in theory but here has a numbing effect.... Still, Mr. Schneider has his hangdog charm, and when he's on screen by himself the show is tolerable.

The show features narrative moments, snippets of his stand-up, and talking-head interview segments that would feel more at home in a mockumentary (think The Office or Parks and Recreation), all coming together into a hodgepodge that makes no sense.

Real Rob has elements of "Louie" and "Curb Your Enthusiasm's" heightened reality, but the only thing that sets it apart from its predecessors is that it's not very good. Unfunny scenes are broken up with equally unfunny stand-up.

Ultimately, though, Real Rob's undoing is in the doing too much. Schneider's mixing too many elements from too many shows, so he's unable to update them in any way. And because the cast is so small, Schneider ends up spreading himself too thin.
Incredibly funny show. If you live in LA you will understand all the in's and outs. Rob Schneider is one of the most funniest comedians in the

Incredibly funny show. If you live in LA you will understand all the in's and outs. Rob Schneider is one of the most funniest comedians in the US. His wit and creativity is amazing. He is political and direct, which I like a lot. Not PC! This is close to his real life. Its also good he gets so much support from his wife. They are a great couple. 10 out of 10 from me! Love the RocknRoll connection as well!!

…

Expand

I loved this show. I am not a huge television person. I won't be comparing it to other sitcoms, I will be judging it on it's own merit. All

I loved this show. I am not a huge television person. I won't be comparing it to other sitcoms, I will be judging it on it's own merit. All these bad reviews, somehow wanting it to mirror another show you liked, and coming away disappointed, therefore missing the coolness that it really is. I laughed, I laughed a lot. I have constant 24/7 pain from a spine injury, and laughter was what I needed to get through my day. This did it. I can't wait for more. Rob and those in his life, are all part of a mosaic that creates the healing salve of laughter. Sounds like you all need a mug full of it.

…

Expand

Funniest show I've seen in years. Just finished the last episode in season 1. Can't wait for the release date for season 2. I don't

Funniest show I've seen in years. Just finished the last episode in season 1. Can't wait for the release date for season 2. I don't understand the negative reviews. This show is not for a stuffy, uptight person. But if your down to earth and are just looking for a half hour of light hearted, super funny comedy then you have to watch this show. I promise after 1 episode you'll be hooked!

…

Expand

Wow!!! I have to be honest, after finishing all of Curb Your Enthusiasm and Louie I did not think i could ever find a true successor to either

Wow!!! I have to be honest, after finishing all of Curb Your Enthusiasm and Louie I did not think i could ever find a true successor to either of those truly funny shows (or at least Curb was funny until the divorce >:((((( )

but Real Rob has FAR FAR exceeded my expectations and has picked up BOTH of their mantles! It combines the witty situational comedy of Curb your Enthusiasm with the plain, nihilistic humor of Louie CK (which i love becuz I am a HUGE fan of Nietzche), and the end-product is something deeply sardonic and yet respectful of all other comedy greats before it!!

Real Rob is a delightful romp down the mindset of a little known comedian, Rob Real Schneider, and his wacky wife. Awkward situations, 'The Office'-style cutaways to the camera, and stand-up segments...this show has it all! I only wish Season 2 also included some bloopers like on Saturday night Live, another very funny show i recently found.

Real Rob will uplift and support anybody's spirits with its insightful and humorous humor. It is a well-roasted ham of hilarity seasoned with the gravy of high-minded original content. i wish more people could watch this show, then i think we would laugh more as a species and fight less :) I could watch it while i was in Israel, and I am not exaggerating when I think there would be a lot more peace in the MIddleEast if everybody would just shut up and watch REAL ROB! XD

…

Expand

This show is tolerable, and that's it. If there's nothing else to watch, this is what you put on. Episode after episode Rob shows an over

This show is tolerable, and that's it. If there's nothing else to watch, this is what you put on. Episode after episode Rob shows an over exaggerated version of his life. Everything is over the top. He sets himself on this high horse of being more famous then he really is. Treating people like crap, and no one is dependable, including Rob. Overly jealous, almost nonexistent father and only do anything if he gets something out of it.

…

Expand

It's an awkward hodgepodge of borrowed ideas. Rob Schneider can't decide if he wants a "Louie"-esque show or just another sitcom. As a result

It's an awkward hodgepodge of borrowed ideas. Rob Schneider can't decide if he wants a "Louie"-esque show or just another sitcom. As a result "Real Rob" feels very unsure about what it wants to be. It gains more focus and a tighter grip on exactly what kind of comedy show it wants to be as it progresses, but by then it's too late. It's lack of identity has already gotten in the way of the humor.

With Schneider including bits of his stand up randomly dispensed throughout, as well as he and his actual family playing fictional versions of themselves, the Louie influence is very noticeable. However the show begins to use those elements less and less as it progresses in favor of becoming a more traditional comedy series. Almost sitcom like to be honest.

That's all for the better in my opinion. Schneider proves early on he just doesn't have the charm for that kind of humor. As the humor gets more over-the-top the show gets more entertaining and most importantly funnier. It's just a shame it only really starts to find itself right as it's first season ends.

As far as it's actual entertainment value goes, there's a mindlessly watchable appeal to it. It even has some amusing moments. Schneider does still have a certain likability to him that kept me watching his misadventures even if they weren't the highest quality entertainment out there. For all of his efforts Schneider just can't raise these eight episodes to anything above mediocre.

The problem is that Schneider toys with too much here. It's part sitcom, part Louie, and part mockumentary. With all of these different concepts being thrown into the mix most of the humor was lost in the process. The result is a show that can be occasionally amusing, but mostly just dull.

It's a confusing mess, but you being to see things start to come together in the last couple of episodes. Which makes me think that perhaps given a second season Schneider could turn things around. There are moments of brightness that peak through that show that there is some life in this project. That being said I doubt it will happen because this first season isn't really worth watching. Because of that who will really be willing to give it a second chance? There's just not enough funny material here to keep it from being a largely boring show.

…

Expand

Did we need another show about the life of a comedian complete with standup cut aways? No.
Did we need ne about rob Schnieder? Hell no.
DidDid we need another show about the life of a comedian complete with standup cut aways? No.
Did we need ne about rob Schnieder? Hell no.
Did we need one where he casts his actual family to play his family? Jesus christ no!!

What wife plays herself and comes off more cüñťy than an actress told to play it that way? What a horrible woman. Rob seems unlikeable, out of touch and entitled. Dude, you are a D List actor who wouldn't have work if it wasn't for Adam Sandler. And I am not sure why anyone would want to be attached to him anymore either. I watched Season 1 to give it a fair go and I will never get that time back. AVOID!

…

Expand