Network:

FOX

Series Premiere Date:

Sep 17, 2014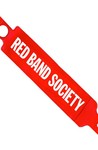 Starring:

Dave Annable

,

Octavia Spencer

,

Brian Bradley

Summary:

The coming-of-age dramedy based on the Spanish series "Polseres Vermelles" is set in the pediatric ward of Los Angeles' Ocean Park Hospital, where six teens including comatose 12-year-old Charlie (Griffin Gluck), 16-year-olds Jordi (Nolan Sotillo), Leo (Charlie Rowe), Dash (Astro), Emma

The coming-of-age dramedy based on the Spanish series "Polseres Vermelles" is set in the pediatric ward of Los Angeles' Ocean Park Hospital, where six teens including comatose 12-year-old Charlie (Griffin Gluck), 16-year-olds Jordi (Nolan Sotillo), Leo (Charlie Rowe), Dash (Astro), Emma (Ciara Bravo), and Kara (Zoe Levin), navigate life with the help of Nurse Jackson (Octavia Spencer), Dr. Jack McAndrew (Dave Annable), and new nurse Brittany Dobler (Rebecca Rittenhouse).

…

Expand

Genre(s):

Drama
Red Band Society, which could turn out to be one of the best new shows of the fall, is like that, constantly catching you unexpectedly.

Red Band Society is by no means the perfect network drama. (That would be The Good Wife, for those who are keeping count.) But there is something admirable about what it is doing, and about the fact that it has no qualms about it.

Red Band Society, although sometimes sappy, isn't sad or dreary.

Red Band Society has a tone that is both sassy and sorrowful, a carefully calculated balance of humor and sentiment. The pilot episode, however, leans too heavily on emotional tugs.

The cast works well together. They just have to fight some implausible setups and jarring shifts from clever and poignant to sappy and slapstick. ... Even assuming the show can keep the cast sick enough to be in the hospital, but so not sick it just gets sad, it may be hard to sustain this story over a full season.

Cliches bounce off one another in a slick combination of gallows humor, inspirational bonding, deep thoughts and maudlin moments.

Red Band is larded with quirk, twee, and pop music, all of which set my teeth on edge even as they sent my tear ducts into spasm.
Red Band Society is a really cute show. I am in my twenties. I wasn't sure I wanted to watch it at first because it looked kinda boring, but

Red Band Society is a really cute show. I am in my twenties. I wasn't sure I wanted to watch it at first because it looked kinda boring, but I gave it a try and fell in love with it! It's just so different than other shows. I am sick of watching the normal cop shows. This show is very inspiring, has humor, romance, and a lot of heart. And it's not just all the teenagers all the time, the adults make the show too. Can't wait to see more!

…

Expand

Before anyone jumps down my throat saying stuff like I obviously have never seen anyone suffer through a serious illness should shut up right

Before anyone jumps down my throat saying stuff like I obviously have never seen anyone suffer through a serious illness should shut up right now. I've witnessed numerous family (immediate and not) along with friends die to serious illnesses and sure this doesn't portray the severity of the situation, but so far from what the show has been offering... it never gave the impression that it would dive into the deep and much much much darker side of illness. It's supposed to be pretty light-hearted and sure it may not be for all audience types, but I enjoy it regardless.

…

Expand

This show is absolutely amazing. I'm so proud of Ciara. I've grew up watching her on Big Time Rush and to see her in a mature role is like a

This show is absolutely amazing. I'm so proud of Ciara. I've grew up watching her on Big Time Rush and to see her in a mature role is like a parent watching their child grow up. I'm so unbelievably proud of her, the cast, the show and the journey they are taking. This is going to be a show to watch.

…

Expand

Everyone's been saying it's similar to Glee. I get where they're coming from. It is kind of cheesy. Okay, it's not kind of cheesy it really is

Everyone's been saying it's similar to Glee. I get where they're coming from. It is kind of cheesy. Okay, it's not kind of cheesy it really is cheesy. But if you like those feel good kind of shows then you'll enjoy this show.

I found it enjoyable and it did make me feel a bit better after watching the episode, even if it deals with sick kids.

…

Expand

This is what I would call a keeper. In that I don't want to lose it amoung all the crap that comes out of the normal TV fare. It's something

This is what I would call a keeper. In that I don't want to lose it amoung all the crap that comes out of the normal TV fare. It's something new, fresh, and I think it will become more meaningful as time goes on. I'll be back next week with a follow-up.

…

Expand

4/5★ A good show is built on the strength of its characters and the connection we as the viewers feel for them. Do we like them? Do we root

4/5★ A good show is built on the strength of its characters and the connection we as the viewers feel for them. Do we like them? Do we root for the couples and groan at the inevitable misunderstandings that drive 92.7% of drama TV shows?
Red Band Society is a comedy drama set in one of the least comedic places on the planet: a children's hospital ward. Yet, despite its depressing settings and occasional Disneyish tone, the young cast overcome their stereotypes and make the show something worth watching.
Verdict: Time worthy.

…

Expand

I wanted to like this show, but it's SO awful. I thought it would be appealing to adults as well as teens, but it delves way too much into the

I wanted to like this show, but it's SO awful. I thought it would be appealing to adults as well as teens, but it delves way too much into the teen sappy drama/comedy category. It doesn't COMPARE to other great well-written shows like Modern Family or Glee. It should be moved to the CW or Nickelodeon channel to make room on FOX for something better than this.

…

Expand