Please enter your birth date to watch this video:

You are not allowed to view this material at this time.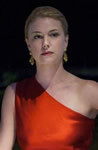 Episode Details & Credits
ABC |
Air Date:
May 11, 2014
Summary:
Nothing is off limits as Emily and Victoria are dead set on destroying each other. Lives will be lost and fates will be altered, but who will rise victorious on the season three finale?
Seasons & Episodes
Season 4

Season 3

Season 3 Overview

Air Date: September 29, 2013

S3:E22. Execution

Air Date: May 11, 2014

S3:E21. Impetus

Air Date: May 4, 2014

S3:E20. Revolution

Air Date: April 27, 2014

S3:E19. Allegiance

Air Date: April 13, 2014

S3:E18. Blood

Air Date: April 6, 2014

S3:E17. Addiction

Air Date: March 30, 2014

S3:E16. Disgrace

Air Date: March 23, 2014

S3:E15. Struggle

Air Date: March 16, 2014

S3:E14. Payback

Air Date: March 9, 2014

S3:E13. Hatred

Air Date: January 19, 2014

S3:E12. Endurance

Air Date: January 12, 2014

S3:E11. Homecoming

Air Date: January 5, 2014

S3:E10. Exodus

Air Date: December 15, 2013

S3:E9. Surrender

Air Date: December 8, 2013

S3:E8. Secrecy

Air Date: November 17, 2013

S3:E7. Resurgence

Air Date: November 10, 2013

S3:E6. Dissolution

Air Date: November 3, 2013

S3:E5. Control

Air Date: October 27, 2013

S3:E4. Mercy

Air Date: October 20, 2013

S3:E3. Confession

Air Date: October 13, 2013

S3:E2. Sin

Air Date: October 6, 2013

S3:E1. Fear

Air Date: September 29, 2013

Season 2

Season 1