Please enter your birth date to watch this video:

You are not allowed to view this material at this time.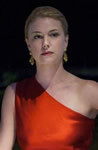 Episode Details & Credits
ABC |
Air Date:
March 15, 2015
Summary:
Natalie hosts a party to celebrate Independence Day and bask in her new wealth, and she asks David to be her date for the event. Meanwhile, a vengeful Margaux kicks her plan into high gear.
Seasons & Episodes
Season 4

Season 4 Overview

Air Date: September 28, 2014

S4:E23. Two Graves

Air Date: May 10, 2015

S4:E22. Plea

Air Date: May 3, 2015

S4:E21. Aftermath

Air Date: April 26, 2015

S4:E20. Burn

Air Date: April 19, 2015

S4:E19. Exposure

Air Date: April 12, 2015

S4:E18. Clarity

Air Date: March 29, 2015

S4:E17. Loss

Air Date: March 22, 2015

S4:E16. Retaliation

Air Date: March 15, 2015

S4:E15. Bait

Air Date: March 8, 2015

S4:E14. Kindred

Air Date: January 25, 2015

S4:E13. Abduction

Air Date: January 18, 2015

S4:E12. Madness

Air Date: January 11, 2015

S4:E11. Epitaph

Air Date: January 4, 2015

S4:E10. Atonement

Air Date: December 7, 2014

S4:E9. Intel

Air Date: November 30, 2014

S4:E8. Contact

Air Date: November 16, 2014

S4:E7. Ambush

Air Date: November 9, 2014

S4:E6. Damage

Air Date: November 2, 2014

S4:E5. Repercussions

Air Date: October 26, 2014

S4:E4. Meteor

Air Date: October 19, 2014

S4:E3. Ashes

Air Date: October 12, 2014

S4:E2. Disclosure

Air Date: October 5, 2014

S4:E1. Renaissance

Air Date: September 28, 2014

Season 3

Season 2

Season 1