Please enter your birth date to watch this video:

You are not allowed to view this material at this time.

Saturday Night Live: Best Of 1996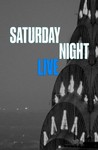 Episode Details & Credits
NBC |
Air Date:
January 25, 1986
Starring:
Jon Lovitz, Robert Downey Jr., Nora Dunn, Damon Wayans, Anthony Michael Hall, Don Novello, Don Novello, Randy Quaid, Dennis Miller, Al Franken, Terry Sweeney, Danitra Vance, A. Whitney Brown, Don Pardo, Don Pardo, Dan Vitale, Joan Cusack
Summary:
Live from New York, it's... Robert Downey Jr.!

Sketches include "Monks and Football," "Miss Pregnant Teenage America," "The Pat Stevens Show," "The Limits of the Imagination'," "Name That Tune," "Master Thespian," "Concerto," and "Die Foreigner Die!"
Al Green performs "Going Away" and "True Love."
Seasons & Episodes
Season 45

Season 44

Season 43

Season 42

Season 41

Season 40

Season 39

Season 38

Season 37

Season 36

Season 35

Season 34

Season 33

Season 32

Season 31

Season 30

Season 29

Season 28

Season 27

Season 26

Season 25

Season 24

Season 23

Season 22

Season 21

Season 20

Season 19

Season 18

Season 17

Season 16

Season 15

Season 14

Season 13

Season 12

Season 11

Season 11 Overview

Air Date: November 9, 1985

S11:E18. Anjelica Huston & Billy Martin/George Clinton & Parliamen...

Air Date: May 24, 1986

S11:E17. Jimmy Breslin & Marvin Hagler/Level 42, E.G. Daily

Air Date: May 17, 1986

S11:E16. Catherine Oxenberg, Paul Simon/Ladysmith Black Mambazo

Air Date: May 10, 1986

S11:E15. Tony Danza/Laurie Anderson

Air Date: April 19, 1986

S11:E14. Oprah Winfrey/Joe Jackson

Air Date: April 12, 1986

S11:E13. George Wendt/Philip Glass

Air Date: March 22, 1986

S11:E12. Griffin Dunne/Rosanne Cash

Air Date: March 15, 1986

S11:E11. Jay Leno/The Neville Brothers

Air Date: February 22, 1986

S11:E10. Jerry Hall/Stevie Ray & Jimmie Vaughn

Air Date: February 15, 1986

S11:E9. Ron Reagan/The Nelsons

Air Date: February 8, 1986

S11:E8. Dudley Moore/Al Green

Air Date: January 25, 1986

S11:E7. Harry Dean Stanton/The Replacements

Air Date: January 18, 1986

S11:E6. Teri Garr/Dream Academy, The Cult

Air Date: December 21, 1985

S11:E5. Tom Hanks/Sade

Air Date: December 14, 1985

S11:E4. John Lithgow/Mr. Mister

Air Date: December 7, 1985

S11:E3. Pee Wee Herman/Queen Ida & The Bon Temps Zydeco Band

Air Date: November 23, 1985

S11:E2. Chevy Chase/Sheila E.

Air Date: November 16, 1985

S11:E1. Madonna/Simple Minds

Air Date: November 9, 1985

Season 10

Season 9

Season 8

Season 7

Season 6

Season 5

Season 4

Season 3

Season 2

Season 1