Please enter your birth date to watch this video:

You are not allowed to view this material at this time.

Saturday Night Live: Best Of 1996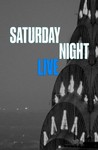 Episode Details & Credits
NBC |
Air Date:
December 5, 1987
Starring:
Phil Hartman, Jan Hooks, Jon Lovitz, Victoria Jackson, Nora Dunn, Kevin Nealon, Dana Carvey, Dennis Miller, Al Franken, A. Whitney Brown, Don Pardo
Summary:
Live from New York, it's... Danny Devito!

Sketches include: "Gorbachev-Reagan," "Siskel & Ebert," "Church Chat," "Eddie Spimozo's Jungle Room,"
"White Trash Appraiser," "Ann Landers' Playhouse," and "Reminiscing with Doorman."

Bryan Ferry performs "The Right Stuff" and "Kiss and Tell."

Seasons & Episodes
Season 45

Season 44

Season 43

Season 42

Season 41

Season 40

Season 39

Season 38

Season 37

Season 36

Season 35

Season 34

Season 33

Season 32

Season 31

Season 30

Season 29

Season 28

Season 27

Season 26

Season 25

Season 24

Season 23

Season 22

Season 21

Season 20

Season 19

Season 18

Season 17

Season 16

Season 15

Season 14

Season 13

Season 13 Overview

Air Date: October 17, 1987

S13:E13. Judge Reinhold/10,000 Maniacs

Air Date: February 27, 1988

S13:E12. Tom Hanks/Randy Travis

Air Date: February 20, 1988

S13:E11. Justine Bateman/Terrance Trent D'Arby

Air Date: February 13, 1988

S13:E10. Carl Weathers/Robbie Robertson

Air Date: January 30, 1988

S13:E9. Robin Williams/James Taylor

Air Date: January 23, 1988

S13:E8. Paul Simon/Linda Ronstadt & the Mariachi Vargas

Air Date: December 19, 1987

S13:E7. Angie Dickinson/Buster Poindexter & David Gilmour

Air Date: December 12, 1987

S13:E6. Danny DeVito/Bryan Ferry

Air Date: December 5, 1987

S13:E5. Candice Bergen/Cher

Air Date: November 21, 1987

S13:E4. Robert Mitchum/Simply Red

Air Date: November 14, 1987

S13:E3. Dabney Coleman/The Cars

Air Date: October 31, 1987

S13:E2. Sean Penn/L.L. Cool J, Michael Penn & The Pull

Air Date: October 24, 1987

S13:E1. Steve Martin/Sting

Air Date: October 17, 1987

Season 12

Season 11

Season 10

Season 9

Season 8

Season 7

Season 6

Season 5

Season 4

Season 3

Season 2

Season 1