Please enter your birth date to watch this video:

You are not allowed to view this material at this time.

Saturday Night Live: Best Of 1996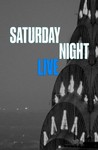 Episode Details & Credits
NBC |
Air Date:
December 3, 1988
Starring:
Phil Hartman, Jan Hooks, Jon Lovitz, Victoria Jackson, Nora Dunn, Ben Stiller, Kevin Nealon, Dana Carvey, Dennis Miller, Al Franken, Mike Myers, A. Whitney Brown, Don Pardo
Summary:
Live from New York, it's... Arnold Schwarzenegger!!!

Sketches include: "Pumping Up With Hans & Franz," "Big Red," "Sex Tonight," "Reclino Love-Lounge," "Bankrupt Scrooge," "Mexican Bandit," "Bastard Batallion," "Celebrity Restaurant," and "Amateur Guardian Angels."

The Bangles perform "In Your Room" and "Hazy Shade of Winter."

Seasons & Episodes
Season 45

Season 44

Season 43

Season 42

Season 41

Season 40

Season 39

Season 38

Season 37

Season 36

Season 35

Season 34

Season 33

Season 32

Season 31

Season 30

Season 29

Season 28

Season 27

Season 26

Season 25

Season 24

Season 23

Season 22

Season 21

Season 20

Season 19

Season 18

Season 17

Season 16

Season 15

Season 14

Season 14 Overview

Air Date: October 8, 1988

S14:E20. Steve Martin/Tom Petty and the Heartbreakers

Air Date: May 20, 1989

S14:E19. Wayne Gretzky/Fine Young Cannibals

Air Date: May 13, 1989

S14:E18. Geena Davis/John Mellencamp

Air Date: April 22, 1989

S14:E17. Dolly Parton

Air Date: April 15, 1989

S14:E16. Mel Gibson/Living Colour

Air Date: April 1, 1989

S14:E15. Mary Tyler Moore/Elvis Costello

Air Date: March 25, 1989

S14:E14. Glenn Close/Gipsy Kings

Air Date: February 25, 1989

S14:E13. Leslie Nielsen/Cowboy Junkies

Air Date: February 18, 1989

S14:E12. Ted Danson/Luther Vandross

Air Date: February 11, 1989

S14:E11. Tony Danza/John Hiatt

Air Date: January 28, 1989

S14:E10. John Malkovich/Anita Baker

Air Date: January 21, 1989

S14:E9. Melanie Griffith/Little Feat

Air Date: December 17, 1988

S14:E8. Kevin Kline/Bobby McFerrin

Air Date: December 10, 1988

S14:E7. Danny DeVito/The Bangles

Air Date: December 3, 1988

S14:E6. John Lithgow/Tracy Chapman

Air Date: November 19, 1988

S14:E5. Demi Moore/Johnny Clegg & Savuka

Air Date: November 12, 1988

S14:E4. Matthew Modine/Edie Brickell and the New Bohemians

Air Date: November 5, 1988

S14:E3. John Larroquette/Randy Newman & Mark Knopfler

Air Date: October 22, 1988

S14:E2. Matthew Broderick/The Sugarcubes

Air Date: October 15, 1988

S14:E1. Tom Hanks/Keith Richards

Air Date: October 8, 1988

Season 13

Season 12

Season 11

Season 10

Season 9

Season 8

Season 7

Season 6

Season 5

Season 4

Season 3

Season 2

Season 1