Candice Bergen/Notting Hillbillies

Please enter your birth date to watch this video:

You are not allowed to view this material at this time.

Saturday Night Live: Best Of 1996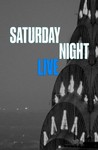 Episode Details & Credits
NBC |
Air Date:
May 19, 1990
Starring:
Phil Hartman, Jan Hooks, Jon Lovitz, Victoria Jackson, Nora Dunn, Kevin Nealon, Dana Carvey, Dennis Miller, Mike Myers, A. Whitney Brown, Don Pardo
Summary:
Live from New York, it's... Dana Carvey!

Sketches include "Bush's Tax Increase," "Toonces' Rival," "The Tonight Show," "Wayne's World," "Single Men In Their 30's and 40's," "Storytime," and "Overactive Employee."

The Notting Hillbillies perform "Railroad Worksong" and "Loves You Too Much."
Seasons & Episodes
Season 45

Season 44

Season 43

Season 42

Season 41

Season 40

Season 39

Season 38

Season 37

Season 36

Season 35

Season 34

Season 33

Season 32

Season 31

Season 30

Season 29

Season 28

Season 27

Season 26

Season 25

Season 24

Season 23

Season 22

Season 21

Season 20

Season 19

Season 18

Season 17

Season 16

Season 15

Season 15 Overview

Air Date: September 30, 1989

S15:E21. Candice Bergen/Notting Hillbillies

Air Date: May 19, 1990

S15:E20. Andrew Dice Clay/Spanic Boys & Julee Cruise

Air Date: May 12, 1990

S15:E19. Alec Baldwin/The B-52's

Air Date: April 21, 1990

S15:E18. Corbin Bernsen/The Smithereens

Air Date: April 14, 1990

S15:E17. Debra Winger/Eric Clapton

Air Date: March 24, 1990

S15:E16. Rob Lowe/The Pogues

Air Date: March 17, 1990

S15:E15. Fred Savage/Technotronic

Air Date: February 24, 1990

S15:E14. Tom Hanks/Aerosmith

Air Date: February 17, 1990

S15:E13. Quincy Jones

Air Date: February 10, 1990

S15:E12. Christopher Walken/Bonnie Raitt

Air Date: January 20, 1990

S15:E11. Ed O'Neill/Harry Connick, Jr.

Air Date: January 13, 1990

S15:E10. Andie MacDowell/Tracy Chapman

Air Date: December 16, 1989

S15:E9. Robert Wagner/Linda Ronstadt & Aaron Neville

Air Date: December 9, 1989

S15:E8. John Goodman/k.d. lang & The Reclines

Air Date: December 2, 1989

S15:E7. Woody Harrelson/David Byrne

Air Date: November 18, 1989

S15:E6. Chris Evert/Eurythmics

Air Date: November 11, 1989

S15:E5. James Woods/Don Henley

Air Date: October 28, 1989

S15:E4. Kathleen Turner/Billy Joel

Air Date: October 21, 1989

S15:E3. Rick Moranis/Rickie Lee Jones

Air Date: October 7, 1989

S15:E2. Bruce Willis/Neil Young

Air Date: September 30, 1989

S15:E1. 15th Anniversary Special

Air Date: September 24, 1989

Season 14

Season 13

Season 12

Season 11

Season 10

Season 9

Season 8

Season 7

Season 6

Season 5

Season 4

Season 3

Season 2

Season 1