John Goodman/Faith No More

Please enter your birth date to watch this video:

You are not allowed to view this material at this time.

Saturday Night Live: Best Of 1996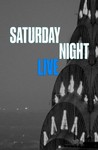 Episode Details & Credits
NBC |
Air Date:
December 1, 1990
Starring:
Tim Meadows, Phil Hartman, Jan Hooks, David Spade, Victoria Jackson, Chris Rock, Rob Schneider, Kevin Nealon, Dana Carvey, Dennis Miller, Al Franken, Julia Sweeney, Adam Sandler, Chris Farley, Mike Myers, A. Whitney Brown, Don Pardo
Summary:
Live from New York, it's... Phil Hartman!

Sketches include "Church Chat," "Bad Idea Jeans," "Food Emporium," "Mick Jagger's Wedding Day," "Player-With-Yourselves Club," "The McLaughlin Group," "No Talking While Chewing," "Wayne's World," "Davy Crockett's Son," and "Pat at the Office."

Faith No More performs "Epic" and "From Out of Nowhere."
Seasons & Episodes
Season 45

Season 44

Season 43

Season 42

Season 41

Season 40

Season 39

Season 38

Season 37

Season 36

Season 35

Season 34

Season 33

Season 32

Season 31

Season 30

Season 29

Season 28

Season 27

Season 26

Season 25

Season 24

Season 23

Season 22

Season 21

Season 20

Season 19

Season 18

Season 17

Season 16

Season 16 Overview

Air Date: September 29, 1990

S16:E21. SNL Christmas Past '90

Air Date: unknown

S16:E20. George Wendt/Elvis Costello

Air Date: May 18, 1991

S16:E19. Delta Burke/Chris Isaak

Air Date: May 11, 1991

S16:E18. Steven Seagal/Michael Bolton

Air Date: April 20, 1991

S16:E17. Catherine O'Hara/R.E.M.

Air Date: April 13, 1991

S16:E16. Jeremy Irons/Fishbone

Air Date: March 23, 1991

S16:E15. Michael J. Fox/The Black Crowes

Air Date: March 16, 1991

S16:E14. Alec Baldwin/Whitney Houston

Air Date: February 23, 1991

S16:E13. Roseanne Barr/Deee-Lite

Air Date: February 16, 1991

S16:E12. Kevin Bacon/INXS

Air Date: February 9, 1991

S16:E11. Sting

Air Date: January 19, 1991

S16:E10. Joe Mantegna/Vanilla Ice

Air Date: January 12, 1991

S16:E9. Dennis Quaid/Neville Brothers

Air Date: December 15, 1990

S16:E8. Tom Hanks/Edie Brickell & The New Bohemians

Air Date: December 8, 1990

S16:E7. John Goodman/Faith No More

Air Date: December 1, 1990

S16:E6. Dennis Hopper/Paul Simon

Air Date: November 17, 1990

S16:E5. Jimmy Smits/World Party

Air Date: November 10, 1990

S16:E4. Patrick Swayze/Mariah Carey

Air Date: October 27, 1990

S16:E3. George Steinbrenner/The Time

Air Date: October 20, 1990

S16:E2. Susan Lucci/Hothouse Flowers

Air Date: October 6, 1990

S16:E1. Kyle MacLachlan/Sinead O'Connor

Air Date: September 29, 1990

Season 15

Season 14

Season 13

Season 12

Season 11

Season 10

Season 9

Season 8

Season 7

Season 6

Season 5

Season 4

Season 3

Season 2

Season 1