Roseanne Arnold & Tom Arnold/Red Hot Chili Peppers

Please enter your birth date to watch this video:

You are not allowed to view this material at this time.

Saturday Night Live: Best Of 1996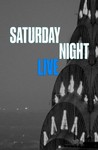 Episode Details & Credits
NBC |
Air Date:
February 22, 1992
Starring:
Tim Meadows, Phil Hartman, David Spade, Victoria Jackson, Will Forte, Rachel Dratch, Chris Rock, Maya Rudolph, Siobhan Fallon, Kenan Thompson, Rob Schneider, Darrell Hammond, Kevin Nealon, Dana Carvey, Jimmy Fallon, Seth Meyers, Chris Kattan, Melanie Hutsell, Tracy Morgan, Chris Parnell, Horatio Sanz, Tina Fey, Al Franken, Ellen Cleghorne, Robert Smigel, Julia Sweeney, Adam Sandler, Chris Farley, Mike Myers, Jeff Richards, Amy Poehler, Dean Edwards, Don Pardo, Beth Cahill, Fred Armisen
Summary:
Live from New York, it's... Dana Carvey!

Sketches include "America's Message To Bush," "Dick Clark Productions", "Coffee Talk," "Tall Tales of the Recession," "New DDD Sister," "A Star Is Born," and "Daily Affirmation."

The Chili Peppers perform "Stone Cold Bush" and "Under the Bridge."
Seasons & Episodes
Season 45

Season 44

Season 43

Season 42

Season 41

Season 40

Season 39

Season 38

Season 37

Season 36

Season 35

Season 34

Season 33

Season 32

Season 31

Season 30

Season 29

Season 28

Season 27

Season 26

Season 25

Season 24

Season 23

Season 22

Season 21

Season 20

Season 19

Season 18

Season 17

Season 17 Overview

Air Date: September 28, 1991

S17:E22. Woody Harrelson/Vanessa Williams

Air Date: May 16, 1992

S17:E21. Tom Hanks/Bruce Springsteen

Air Date: May 9, 1992

S17:E20. Jerry Seinfeld/Annie Lennox

Air Date: April 18, 1992

S17:E19. Sharon Stone/Pearl Jam

Air Date: April 11, 1992

S17:E18. Mary Stuart Masterson/En Vogue

Air Date: March 21, 1992

S17:E17. John Goodman/Garth Brooks

Air Date: March 14, 1992

S17:E16. All the Best for Mother's Day

Air Date: May 10, 1992

S17:E15. Roseanne Arnold & Tom Arnold/Red Hot Chili Peppers

Air Date: February 22, 1992

S17:E14. Jason Priestley/Teenage Fan Club

Air Date: February 15, 1992

S17:E13. Susan Dey/C+C Music Factory

Air Date: February 8, 1992

S17:E12. Chevy Chase/Robbie Robertson

Air Date: January 18, 1992

S17:E11. Rob Morrow/Nirvana

Air Date: January 11, 1992

S17:E10. Steve Martin/James Taylor

Air Date: December 14, 1991

S17:E9. Hammer

Air Date: December 7, 1991

S17:E8. Macaulay Culkin/Tin Machine

Air Date: November 23, 1991

S17:E7. Linda Hamilton/Mariah Carey

Air Date: November 16, 1991

S17:E6. Kiefer Sutherland/Skid Row

Air Date: November 2, 1991

S17:E5. Halloween Special

Air Date: October 28, 1991

S17:E4. Christian Slater/Bonnie Raitt

Air Date: October 26, 1991

S17:E3. Kirstie Alley/Tom Petty and the Heartbreakers

Air Date: October 12, 1991

S17:E2. Jeff Daniels/Color Me Badd

Air Date: October 5, 1991

S17:E1. Michael Jordan/Public Enemy

Air Date: September 28, 1991

Season 16

Season 15

Season 14

Season 13

Season 12

Season 11

Season 10

Season 9

Season 8

Season 7

Season 6

Season 5

Season 4

Season 3

Season 2

Season 1