Christina Applegate/Midnight Oil

Please enter your birth date to watch this video:

You are not allowed to view this material at this time.

The Best Of Snl: Robin Williams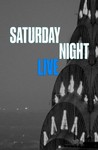 Episode Details & Credits
NBC |
Air Date:
May 8, 1993
Starring:
Tim Meadows, Tim Meadows, Phil Hartman, Phil Hartman, David Spade, David Spade, Chris Rock, Chris Rock, Dan Aykroyd, Rob Schneider, Rob Schneider, Kevin Nealon, Kevin Nealon, Dana Carvey, Melanie Hutsell, Melanie Hutsell, Al Franken, Ellen Cleghorne, Ellen Cleghorne, Robert Smigel, Robert Smigel, Julia Sweeney, Julia Sweeney, Adam Sandler, Adam Sandler, Chris Farley, Chris Farley, Mike Myers, Mike Myers, Chevy Chase, Don Pardo
Summary:
Live from New York, it's... Mike Myers!

Sketches include "Coffee Talk," "Nerf Crotch Bat," "Focus On Beauty II," "Backwards Romance," "Gap Girls," "Matt Foley, Motivational Speaker," "You Bet Your Life," "Hangin' With MTV," and "Acme Casting Agency."

Midnight Oil performed "Truganini" and "My Country."
Seasons & Episodes
Season 46

Season 45

Season 44

Season 43

Season 42

Season 41

Season 40

Season 39

Season 38

Season 37

Season 36

Season 35

Season 34

Season 33

Season 32

Season 31

Season 30

Season 29

Season 28

Season 27

Season 26

Season 25

Season 24

Season 23

Season 22

Season 21

Season 20

Season 19

Season 18

Season 18 Overview

Air Date: September 26, 1992

S18:E21. Kevin Kline/Willie Nelson & Paul Simon

Air Date: May 15, 1993

S18:E20. Christina Applegate/Midnight Oil

Air Date: May 8, 1993

S18:E19. Kirstie Alley/Lenny Kravitz

Air Date: April 17, 1993

S18:E18. Jason Alexander/Peter Gabriel

Air Date: April 10, 1993

S18:E17. Miranda Richardson/Soul Asylum

Air Date: March 20, 1993

S18:E16. John Goodman/Mary J. Blige

Air Date: March 13, 1993

S18:E15. Bill Murray/Sting

Air Date: February 20, 1993

S18:E14. Alec Baldwin/Paul McCartney

Air Date: February 13, 1993

S18:E13. Luke Perry/Mick Jagger

Air Date: February 6, 1993

S18:E12. Harvey Keitel/Madonna

Air Date: January 16, 1993

S18:E11. Danny DeVito/Bon Jovi

Air Date: January 9, 1993

S18:E10. Glenn Close/The Black Crowes

Air Date: December 12, 1992

S18:E9. Tom Arnold/Neil Young

Air Date: December 5, 1992

S18:E8. Sinbad/Sade

Air Date: November 21, 1992

S18:E7. Michael Keaton/Morrissey

Air Date: November 14, 1992

S18:E6. SNL Presidential Bash 1992

Air Date: November 1, 1992

S18:E5. Catherine O'Hara/10,000 Maniacs

Air Date: October 31, 1992

S18:E4. Christopher Walken/Arrested Development

Air Date: October 24, 1992

S18:E3. Joe Pesci/Spin Doctors

Air Date: October 10, 1992

S18:E2. Tim Robbins/Sinead O'Connor

Air Date: October 3, 1992

S18:E1. Nicolas Cage/Bobby Brown

Air Date: September 26, 1992

Season 17

Season 16

Season 15

Season 14

Season 13

Season 12

Season 11

Season 10

Season 9

Season 8

Season 7

Season 6

Season 5

Season 4

Season 3

Season 2

Season 1