Heather Locklear/Janet Jackson

Please enter your birth date to watch this video:

You are not allowed to view this material at this time.

Saturday Night Live: Best Of 1996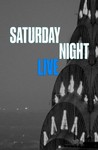 Episode Details & Credits
NBC |
Air Date:
May 14, 1994
Starring:
Tim Meadows, Norm Macdonald, Phil Hartman, David Spade, Michael McKean, Jay Mohr, Sarah Silverman, Rob Schneider, Kevin Nealon, Melanie Hutsell, Al Franken, Ellen Cleghorne, Julia Sweeney, Adam Sandler, Chris Farley, Mike Myers, Don Pardo
Summary:
Live from New York, it's... Mike Myers!

Sketches include "Coffee Talk," "Eych," "Wayne Campbell on Melrose Place," "Hot Button," "Silent Flirting," "60 Minutes," "Amazing Time Savers," "L'Homme d'Orgasme," and "So Long, Farewell."

Janet Jackson performed "Throb" and "Any Time, Any Place."
Seasons & Episodes
Season 45

Season 44

Season 43

Season 42

Season 41

Season 40

Season 39

Season 38

Season 37

Season 36

Season 35

Season 34

Season 33

Season 32

Season 31

Season 30

Season 29

Season 28

Season 27

Season 26

Season 25

Season 24

Season 23

Season 22

Season 21

Season 20

Season 19

Season 19 Overview

Air Date: September 25, 1993

S19:E20. Heather Locklear/Janet Jackson

Air Date: May 14, 1994

S19:E19. John Goodman/The Pretenders

Air Date: May 7, 1994

S19:E18. Emilio Estevez/Pearl Jam

Air Date: April 16, 1994

S19:E17. Kelsey Grammer/Dwight Yoakam

Air Date: April 9, 1994

S19:E16. Helen Hunt/Snoop Doggy Dogg

Air Date: March 19, 1994

S19:E15. Nancy Kerrigan/Aretha Franklin

Air Date: March 12, 1994

S19:E14. Martin Lawrence/Crash Test Dummies

Air Date: February 19, 1994

S19:E13. Alec Baldwin & Kim Basinger/UB40

Air Date: February 12, 1994

S19:E12. Patrick Stewart/Salt-n-Pepa

Air Date: February 5, 1994

S19:E11. Sara Gilbert/Counting Crows

Air Date: January 15, 1994

S19:E10. Jason Patric/Blind Melon

Air Date: January 8, 1994

S19:E9. Sally Field/Tony! Toni! Tone!

Air Date: December 11, 1993

S19:E8. Charlton Heston/Paul Westerberg

Air Date: December 4, 1993

S19:E7. Nicole Kidman/Stone Temple Pilots

Air Date: November 20, 1993

S19:E6. Rosie O'Donnell/James Taylor

Air Date: November 13, 1993

S19:E5. Christian Slater/Smashing Pumpkins

Air Date: October 30, 1993

S19:E4. John Malkovich/Billy Joel

Air Date: October 23, 1993

S19:E3. Jeff Goldblum/Aerosmith

Air Date: October 9, 1993

S19:E2. Shannen Doherty/Cypress Hill

Air Date: October 2, 1993

S19:E1. Charles Barkley/Nirvana

Air Date: September 25, 1993

Season 18

Season 17

Season 16

Season 15

Season 14

Season 13

Season 12

Season 11

Season 10

Season 9

Season 8

Season 7

Season 6

Season 5

Season 4

Season 3

Season 2

Season 1