Please enter your birth date to watch this video:

You are not allowed to view this material at this time.

Saturday Night Live: Best Of 1996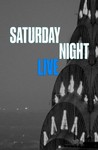 Episode Details & Credits
NBC |
Air Date:
March 26, 1977
Summary:
Live From New York, It's... John Belushi!

Sketches include "Belushi Refuses to Say 'Live From New York'," "The Coneheads," "Marine Wedding," "The Untouchables," "The Story of The Squatters," "Ask Big Daddy," "Washed-Up Comedy Writer," "Suicidal Businessman," and "Old-Fashioned Pharmacist."

Santana performed "Black Magic Woman" and "Europa."
Seasons & Episodes
Season 45

Season 44

Season 43

Season 42

Season 41

Season 40

Season 39

Season 38

Season 37

Season 36

Season 35

Season 34

Season 33

Season 32

Season 31

Season 30

Season 29

Season 28

Season 27

Season 26

Season 25

Season 24

Season 23

Season 22

Season 21

Season 20

Season 19

Season 18

Season 17

Season 16

Season 15

Season 14

Season 13

Season 12

Season 11

Season 10

Season 9

Season 8

Season 7

Season 6

Season 5

Season 4

Season 3

Season 2

Season 2 Overview

Air Date: September 18, 1976

S2:E23. Buck Henry/Kenny Vance, Jennifer Warnes

Air Date: May 21, 1977

S2:E22. Shelley Duvall/Joan Armatrading

Air Date: May 14, 1977

S2:E21. Eric Idle/Neil Innes, Alan Price

Air Date: April 23, 1977

S2:E20. Elliott Gould/The McGarrigle Sisters, Roslyn Kind

Air Date: April 16, 1977

S2:E19. Julian Bond/Tom Waits, Brick

Air Date: April 9, 1977

S2:E18. Jack Burns/Santana

Air Date: March 26, 1977

S2:E17. Broderick Crawford/The RCO All-Stars, The Meters

Air Date: March 19, 1977

S2:E16. Sissy Spacek/Richard Baskin

Air Date: March 12, 1977

S2:E15. Steve Martin/The Kinks

Air Date: February 26, 1977

S2:E14. Live from the Mardi Gras

Air Date: February 20, 1977

S2:E13. Fran Tarkenton/Leo Sayer, Donny Harper

Air Date: January 29, 1977

S2:E12. Ruth Gordon/Chuck Berry

Air Date: January 22, 1977

S2:E11. Ralph Nader/George Benson

Air Date: January 15, 1977

S2:E10. Candice Bergen/Frank Zappa

Air Date: December 11, 1976

S2:E9. Jodie Foster/Brian Wilson

Air Date: November 27, 1976

S2:E8. Paul Simon/George Harrison

Air Date: November 20, 1976

S2:E7. Dick Cavett/Ry Cooder

Air Date: November 13, 1976

S2:E6. Buck Henry/The Band

Air Date: October 30, 1976

S2:E5. Steve Martin/Kinky Friedman

Air Date: October 23, 1976

S2:E4. Karen Black/John Prine

Air Date: October 16, 1976

S2:E3. Eric Idle/Joe Cocker and Stuff

Air Date: October 2, 1976

S2:E2. Norman Lear/Boz Scaggs

Air Date: September 25, 1976

S2:E1. Lily Tomlin/James Taylor

Air Date: September 18, 1976

Season 1