Please enter your birth date to watch this video:

You are not allowed to view this material at this time.

Saturday Night Live: Best Of 1996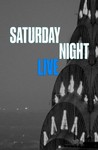 Episode Details & Credits
NBC |
Air Date:
March 22, 1997
Starring:
Tim Meadows, Norm Macdonald, Molly Shannon, Ana Gasteyer, Mark McKinney, Darrell Hammond, Cheri Oteri, Chris Kattan, Tracy Morgan, Jim Breuer, Colin Quinn, Don Pardo, Fred Wolf (II), Will Ferrell
Summary:
Live from New York, it's... Mike Myers!

Sketches include "Coffee Talk with Linda Richman," "Mary Katherine Gallagher," "Prime Minister's Questions," "Scottish Soccer Hooligan Weekly," and "Barbara Walters Oscar Special."

Aerosmith performs "Falling In Love" and "Nine Lives."
Seasons & Episodes
Season 45

Season 44

Season 43

Season 42

Season 41

Season 40

Season 39

Season 38

Season 37

Season 36

Season 35

Season 34

Season 33

Season 32

Season 31

Season 30

Season 29

Season 28

Season 27

Season 26

Season 25

Season 24

Season 23

Season 22

Season 22 Overview

Air Date: September 28, 1996

S22:E20. Jeff Goldblum/En Vogue

Air Date: May 17, 1997

S22:E19. John Goodman/Jewel

Air Date: May 10, 1997

S22:E18. Pamela Lee/Rollins Band

Air Date: April 19, 1997

S22:E17. Rob Lowe/Spice Girls

Air Date: April 12, 1997

S22:E16. Mike Myers/Aerosmith

Air Date: March 22, 1997

S22:E15. Sting/Veruca Salt

Air Date: March 15, 1997

S22:E14. Alec Baldwin/Tina Turner

Air Date: February 22, 1997

S22:E13. Chevy Chase/Live

Air Date: February 15, 1997

S22:E12. Neve Campbell/David Bowie

Air Date: February 8, 1997

S22:E11. David Alan Grier/Snoop Doggy Dogg

Air Date: January 18, 1997

S22:E10. Kevin Spacey/Beck

Air Date: January 11, 1997

S22:E9. Rosie O'Donnell/Whitney Houston

Air Date: December 14, 1996

S22:E8. Martin Short/No Doubt

Air Date: December 7, 1996

S22:E7. Phil Hartman/Bush

Air Date: November 23, 1996

S22:E6. Robert Downey Jr./Fiona Apple

Air Date: November 16, 1996

S22:E5. Chris Rock/The Wallflowers

Air Date: November 2, 1996

S22:E4. Dana Carvey/Dr. Dre

Air Date: October 26, 1996

S22:E3. Bill Pullman/New Edition

Air Date: October 19, 1996

S22:E2. Lisa Kudrow/Sheryl Crow

Air Date: October 5, 1996

S22:E1. Tom Hanks/Tom Petty and the Heartbreakers

Air Date: September 28, 1996

Season 21

Season 20

Season 19

Season 18

Season 17

Season 16

Season 15

Season 14

Season 13

Season 12

Season 11

Season 10

Season 9

Season 8

Season 7

Season 6

Season 5

Season 4

Season 3

Season 2

Season 1