Claire Danes/Mariah Carey

Please enter your birth date to watch this video:

You are not allowed to view this material at this time.

Saturday Night Live: Best Of 1996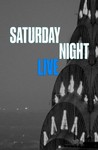 Episode Details & Credits
NBC |
Air Date:
November 15, 1997
Starring:
Tim Meadows, Norm Macdonald, Phil Hartman, Jan Hooks, Jon Lovitz, Molly Shannon, David Spade, Victoria Jackson, Chris Rock, Nora Dunn, Ana Gasteyer, Sarah Silverman, Rob Schneider, Darrell Hammond, Kevin Nealon, Cheri Oteri, Cheri Oteri, Dana Carvey, Chris Kattan, Dennis Miller, Melanie Hutsell, Tracy Morgan, Tracy Morgan, Ellen Cleghorne, Julia Sweeney, Adam Sandler, Chris Farley, Jim Breuer, Mike Myers, Colin Quinn, Don Pardo, Will Ferrell, Norm McDonald
Summary:
Live from New York, it's... Ana Gasteyer!

Sketches include "Bill and Hillary," "Barry Scheck's Apartment," "The View," "The Culps," "Peter Pan," "Mr. Peepers," "CEO Dreamboats Magazine," and "The Louvre."

Mariah Carey performs "Butterfly" and "My All."
Seasons & Episodes
Season 45

Season 44

Season 43

Season 42

Season 41

Season 40

Season 39

Season 38

Season 37

Season 36

Season 35

Season 34

Season 33

Season 32

Season 31

Season 30

Season 29

Season 28

Season 27

Season 26

Season 25

Season 24

Season 23

Season 23 Overview

Air Date: September 27, 1997

S23:E22. SNL Remembers Phil Hartman

Air Date: June 13, 1998

S23:E21. David Duchovny/Puff Daddy featuring Jimmy Page

Air Date: May 9, 1998

S23:E20. Matthew Broderick/Natalie Merchant

Air Date: May 2, 1998

S23:E19. Greg Kinnear/All Saints

Air Date: April 11, 1998

S23:E18. Steve Buscemi/Third Eye Blind

Air Date: April 4, 1998

S23:E17. Julianne Moore/Backstreet Boys

Air Date: March 14, 1998

S23:E16. Scott Wolf/Natalie Imbruglia

Air Date: March 7, 1998

S23:E15. Garth Brooks (1)

Air Date: February 28, 1998

S23:E14. SNL Remembers Chris Farley

Air Date: February 21, 1998

S23:E13. Roma Downey/Missy Elliott

Air Date: February 14, 1998

S23:E12. John Goodman/Paula Cole

Air Date: February 7, 1998

S23:E11. Sarah Michelle Gellar/Portishead

Air Date: January 17, 1998

S23:E10. Samuel L. Jackson/Ben Folds Five

Air Date: January 10, 1998

S23:E9. Helen Hunt/Hanson

Air Date: December 13, 1997

S23:E8. Nathan Lane/Metallica

Air Date: December 6, 1997

S23:E7. Rudy Giuliani/Sarah McLachlan

Air Date: November 22, 1997

S23:E6. Claire Danes/Mariah Carey

Air Date: November 15, 1997

S23:E5. Jon Lovitz/Jane's Addiction

Air Date: November 8, 1997

S23:E4. Chris Farley/The Mighty Mighty Bosstones

Air Date: October 25, 1997

S23:E3. Brendan Fraser/Bjork

Air Date: October 18, 1997

S23:E2. Matthew Perry/Oasis

Air Date: October 4, 1997

S23:E1. Sylvester Stallone/Jamiroquai

Air Date: September 27, 1997

Season 22

Season 21

Season 20

Season 19

Season 18

Season 17

Season 16

Season 15

Season 14

Season 13

Season 12

Season 11

Season 10

Season 9

Season 8

Season 7

Season 6

Season 5

Season 4

Season 3

Season 2

Season 1