Please enter your birth date to watch this video:

You are not allowed to view this material at this time.

Saturday Night Live: Best Of 1996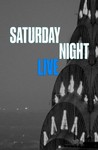 Episode Details & Credits
NBC |
Air Date:
March 20, 1999
Starring:
Tim Meadows, Tim Meadows, Harry Shearer, Phil Hartman, Phil Hartman, Molly Shannon, David Spade, David Spade, Victoria Jackson, Jane Curtin, Laraine Newman, Garrett Morris, Chris Rock, Nora Dunn, Ana Gasteyer, Bill Murray, Sarah Silverman, Dan Aykroyd, Darrell Hammond, Darrell Hammond, Kevin Nealon, Cheri Oteri, Cheri Oteri, Dana Carvey, Dana Carvey, Jimmy Fallon, Chris Kattan, Dennis Miller, Tracy Morgan, Tracy Morgan, Chris Parnell, Horatio Sanz, Al Franken, Ellen Cleghorne, Julia Sweeney, Adam Sandler, Chris Farley, Chris Farley, Mike Myers, Colin Quinn, Gilda Radner, John Belushi, Don Pardo, Will Ferrell, Norm McDonald
Summary:
Live from New York, it's... Ana Gasteyer!

Sketches include "E! Oscar Pre-Show," "Celebrity Jeopardy," "Banana Republic," "Fun With Real Audio: The '74 Oscars" (cartoon), "Antonio Banderas," "Dog Show," "VH1," and "Terrence and Lucy Maddox."

Garbage performed "Special" and "When I Grow Up."
Seasons & Episodes
Season 45

Season 44

Season 43

Season 42

Season 41

Season 40

Season 39

Season 38

Season 37

Season 36

Season 35

Season 34

Season 33

Season 32

Season 31

Season 30

Season 29

Season 28

Season 27

Season 26

Season 25

Season 24

Season 24 Overview

Air Date: September 26, 1998

S24:E25. Bad Boys of SNL

Air Date: September 26, 1998

S24:E24. Saturday Night Live 25: The Music: 1995-1999

Air Date: September 24, 1999

S24:E23. Saturday Night Live 25: The Music: 1990-1995

Air Date: September 23, 1999

S24:E22. Saturday Night Live 25: The Music: 1986-1989

Air Date: September 22, 1999

S24:E21. Saturday Night Live 25: The Music: 1980-1985

Air Date: September 21, 1999

S24:E20. Saturday Night Live 25: The Music: 1975-1979

Air Date: September 20, 1999

S24:E19. Sarah Michelle Gellar/Backstreet Boys

Air Date: May 15, 1999

S24:E18. Cuba Gooding Jr./Ricky Martin

Air Date: May 8, 1999

S24:E17. John Goodman/Tom Petty and the Heartbreakers

Air Date: April 10, 1999

S24:E16. Drew Barrymore/Garbage

Air Date: March 20, 1999

S24:E15. Ray Romano/The Corrs

Air Date: March 13, 1999

S24:E14. Bill Murray/Lucinda Williams

Air Date: February 20, 1999

S24:E13. Brendan Fraser/Busta Rhymes feat. The Roots

Air Date: February 13, 1999

S24:E12. Gwyneth Paltrow/Barenaked Ladies

Air Date: February 6, 1999

S24:E11. James Van Der Beek/Everlast

Air Date: January 16, 1999

S24:E10. Bill Paxton/Beck

Air Date: January 9, 1999

S24:E9. Alec Baldwin/Vanessa Williams and Luciano Pavarotti

Air Date: December 12, 1998

S24:E8. Vince Vaughn/Lauryn Hill

Air Date: December 5, 1998

S24:E7. Jennifer Love Hewitt/Beastie Boys

Air Date: November 21, 1998

S24:E6. Joan Allen/Jewel

Air Date: November 14, 1998

S24:E5. David Spade/Eagle-Eye Cherry

Air Date: November 7, 1998

S24:E4. Ben Stiller/Alanis Morissette

Air Date: October 24, 1998

S24:E3. Lucy Lawless/Elliott Smith

Air Date: October 17, 1998

S24:E2. Kelsey Grammer/Sheryl Crow

Air Date: October 3, 1998

S24:E1. Cameron Diaz/Smashing Pumpkins

Air Date: September 26, 1998

Season 23

Season 22

Season 21

Season 20

Season 19

Season 18

Season 17

Season 16

Season 15

Season 14

Season 13

Season 12

Season 11

Season 10

Season 9

Season 8

Season 7

Season 6

Season 5

Season 4

Season 3

Season 2

Season 1