Please enter your birth date to watch this video:

You are not allowed to view this material at this time.

Saturday Night Live: Best Of 1996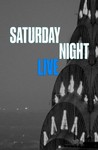 Episode Details & Credits
NBC |
Air Date:
December 4, 1999
Starring:
Tim Meadows, Tim Meadows, Norm Macdonald, Phil Hartman, Jan Hooks, Jon Lovitz, Molly Shannon, Molly Shannon, David Spade, Victoria Jackson, Rachel Dratch, Laraine Newman, Garrett Morris, Chris Rock, Maya Rudolph, Nora Dunn, Martin Short, Billy Crystal, Paul Shaffer, Ana Gasteyer, Ana Gasteyer, Bill Murray, Dan Aykroyd, Darrell Hammond, Darrell Hammond, Kevin Nealon, Cheri Oteri, Cheri Oteri, Jimmy Fallon, Jimmy Fallon, Chris Kattan, Chris Kattan, Dennis Miller, Tracy Morgan, Tracy Morgan, Chris Parnell, Chris Parnell, Horatio Sanz, Horatio Sanz, Robert Smigel, Adam Sandler, Chris Farley, Mike Myers, Chevy Chase, Colin Quinn, Colin Quinn, Gilda Radner, John Belushi, Michael O'Donoghue, Danitra Vance, Don Pardo, Will Ferrell, Will Ferrell
Summary:
Live from New York, it's... Darrell Hammond!

Sketches include "Clinton and the Republicans," "Spartan Cheerleaders," "So This is Channukah," "Who Wants to Eat?," "Taxicab Confessions," "Friends" (cartoon), "Goth Talk," "Sally Jesse Raphael," and a tribute to Madeline Kahn.

Beck performed "Mixed Bizness" and "Sexx Laws."
Seasons & Episodes
Season 45

Season 44

Season 43

Season 42

Season 41

Season 40

Season 39

Season 38

Season 37

Season 36

Season 35

Season 34

Season 33

Season 32

Season 31

Season 30

Season 29

Season 28

Season 27

Season 26

Season 25

Season 25 Overview

Air Date: October 2, 1999

S25:E21. Jackie Chan/Kid Rock

Air Date: May 20, 2000

S25:E20. Britney Spears (1)

Air Date: May 13, 2000

S25:E19. John Goodman/Neil Young

Air Date: May 6, 2000

S25:E18. Tobey Maguire/Sisqo

Air Date: April 15, 2000

S25:E17. Christopher Walken/Christina Aguilera

Air Date: April 8, 2000

S25:E16. The Rock/AC/DC

Air Date: March 18, 2000

S25:E15. Joshua Jackson/N*Sync

Air Date: March 11, 2000

S25:E14. Ben Affleck/Fiona Apple

Air Date: February 19, 2000

S25:E13. Julianna Margulies/DMX

Air Date: February 12, 2000

S25:E12. Alan Cumming/Jennifer Lopez

Air Date: February 5, 2000

S25:E11. Freddie Prinze Jr./Macy Gray

Air Date: January 15, 2000

S25:E10. Jamie Foxx/Blink 182

Air Date: January 8, 2000

S25:E9. Danny DeVito/R.E.M.

Air Date: December 11, 1999

S25:E8. Christina Ricci/Beck

Air Date: December 4, 1999

S25:E7. Jennifer Aniston/Sting

Air Date: November 20, 1999

S25:E6. Garth Brooks/"Chris Gaines"

Air Date: November 13, 1999

S25:E5. Dylan McDermott/Foo Fighters

Air Date: November 6, 1999

S25:E4. Norm Macdonald/Dr. Dre

Air Date: October 23, 1999

S25:E3. Heather Graham/Marc Anthony

Air Date: October 16, 1999

S25:E2. Jerry Seinfeld/David Bowie

Air Date: October 2, 1999

S25:E1. 25th Anniversary Special

Air Date: September 26, 1999

Season 24

Season 23

Season 22

Season 21

Season 20

Season 19

Season 18

Season 17

Season 16

Season 15

Season 14

Season 13

Season 12

Season 11

Season 10

Season 9

Season 8

Season 7

Season 6

Season 5

Season 4

Season 3

Season 2

Season 1