Please enter your birth date to watch this video:

You are not allowed to view this material at this time.

Saturday Night Live: Best Of 1996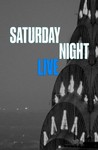 Episode Details & Credits
NBC |
Air Date:
February 17, 2001
Starring:
Molly Shannon, Rachel Dratch, Maya Rudolph, Ana Gasteyer, Darrell Hammond, Jimmy Fallon, Chris Kattan, Tracy Morgan, Chris Parnell, Horatio Sanz, Tina Fey, Jerry Minor, Don Pardo, Will Ferrell
Summary:
Live from New York, it's... Will Ferrell!

Sketches include "George W. Bush," "Delicious Dish," "Hardball," "Jeffrey's," "Hello Dolly," "Fashion Week," "Action News," "Mary Katherine Gallagher," "Brian Fellow's Safari Planet," and "Talkin' 'Bout 'Ginas."

Shaggy performed "It Wasn't Me" and "Angel."
Seasons & Episodes
Season 45

Season 44

Season 43

Season 42

Season 41

Season 40

Season 39

Season 38

Season 37

Season 36

Season 35

Season 34

Season 33

Season 32

Season 31

Season 30

Season 29

Season 28

Season 27

Season 26

Season 26 Overview

Air Date: October 7, 2000

S26:E23. Christopher Walken/Weezer

Air Date: May 19, 2001

S26:E22. Mother's Day Special

Air Date: May 13, 2001

S26:E21. Lara Flynn Boyle/Bon Jovi

Air Date: May 12, 2001

S26:E20. Pierce Brosnan/Destiny's Child

Air Date: May 5, 2001

S26:E19. Renee Zellweger/Eve

Air Date: April 14, 2001

S26:E18. Alec Baldwin/Coldplay

Air Date: April 7, 2001

S26:E17. Julia Stiles/Aerosmith

Air Date: March 17, 2001

S26:E16. Conan O'Brien/Don Henley

Air Date: March 10, 2001

S26:E15. Katie Holmes/Dave Matthews Band

Air Date: February 24, 2001

S26:E14. Sean Hayes/Shaggy

Air Date: February 17, 2001

S26:E13. Jennifer Lopez

Air Date: February 10, 2001

S26:E12. Thursday Night Live (2)

Air Date: February 8, 2001

S26:E11. Mena Suvari/Lenny Kravitz

Air Date: January 20, 2001

S26:E11. Thursday Night Live (1)

Air Date: February 1, 2001

S26:E10. Charlie Sheen/Nelly Furtado

Air Date: January 13, 2001

S26:E9. Lucy Liu/Jay-Z

Air Date: December 16, 2000

S26:E8. Val Kilmer/U2

Air Date: December 9, 2000

S26:E7. Tom Green/David Gray

Air Date: November 18, 2000

S26:E6. Calista Flockhart/Ricky Martin

Air Date: November 11, 2000

S26:E5. Charlize Theron/Paul Simon

Air Date: November 4, 2000

S26:E4. Saturday Night Live: Presidential Bash

Air Date: November 3, 2000

S26:E3. Dana Carvey/The Wallflowers

Air Date: October 21, 2000

S26:E2. Kate Hudson/Radiohead

Air Date: October 14, 2000

S26:E1. Rob Lowe/Eminem

Air Date: October 7, 2000

Season 25

Season 24

Season 23

Season 22

Season 21

Season 20

Season 19

Season 18

Season 17

Season 16

Season 15

Season 14

Season 13

Season 12

Season 11

Season 10

Season 9

Season 8

Season 7

Season 6

Season 5

Season 4

Season 3

Season 2

Season 1