SNL Weekend Update Halftime Show

Please enter your birth date to watch this video:

You are not allowed to view this material at this time.

Saturday Night Live Home Video Collection: Best Of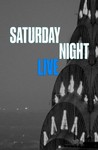 Episode Details & Credits
NBC |
Air Date:
January 26, 2003
Starring:
Molly Shannon, Will Forte, Rachel Dratch, Rachel Dratch, Maya Rudolph, Kenan Thompson, Darrell Hammond, Darrell Hammond, Cheri Oteri, Jimmy Fallon, Jimmy Fallon, Seth Meyers, Chris Kattan, Chris Kattan, Tracy Morgan, Tracy Morgan, Chris Parnell, Chris Parnell, Horatio Sanz, Horatio Sanz, Tina Fey, Tina Fey, Jeff Richards, Amy Poehler, Dean Edwards, Don Pardo, Fred Armisen, Will Ferrell
Summary:
Live on a late Sunday afternoon, it's... Jimmy Fallon and Tina Fey!

In a special 30-minute Super Bowl edition of Weekend Update, Tina and Jimmy are joined by Gollum, Drunk Girl, and an All-Star Halftime Show.

Sketches include "Hardball" and "A Super Bowl Message from Don Cheadle."

Jimmy Fallon performed "Idiot Boyfriend."
Seasons & Episodes
Season 46

Season 45

Season 44

Season 43

Season 42

Season 41

Season 40

Season 39

Season 38

Season 37

Season 36

Season 35

Season 34

Season 33

Season 32

Season 31

Season 30

Season 29

Season 28

Season 28 Overview

Air Date: October 5, 2002

S28:E22. Dan Aykroyd/Beyonce Knowles

Air Date: May 17, 2003

S28:E21. Adrian Brody/Sean Paul & Wayne Wonder

Air Date: May 10, 2003

S28:E20. Ashton Kutcher/50 Cent

Air Date: May 3, 2003

S28:E19. Ray Romano/Zwan

Air Date: April 12, 2003

S28:E18. Bernie Mac/Good Charlotte

Air Date: April 5, 2003

S28:E17. Salma Hayak/Christina Aguilera

Air Date: March 15, 2003

S28:E16. Queen Latifah/Ms. Dynamite

Air Date: March 8, 2003

S28:E15. Christopher Walken/Foo Fighters

Air Date: February 22, 2003

S28:E14. Jennifer Garner/Beck

Air Date: February 15, 2003

S28:E13. Matthew McConaughey/The Dixie Chicks

Air Date: February 8, 2003

S28:E12. SNL Weekend Update Halftime Show

Air Date: January 26, 2003

S28:E11. Ray Liotta/The Donnas

Air Date: January 18, 2003

S28:E10. Jeff Gordon/Avril Lavigne

Air Date: January 11, 2003

S28:E9. Christmas Special

Air Date: December 17, 2002

S28:E8. Al Gore/Phish

Air Date: December 14, 2002

S28:E7. Robert DeNiro/Norah Jones

Air Date: December 7, 2002

S28:E6. Brittany Murphy/Nelly

Air Date: November 16, 2002

S28:E5. Nia Vardalos/Eve

Air Date: November 9, 2002

S28:E4. Eric McCormack/Jay-Z

Air Date: November 2, 2002

S28:E3. John McCain/The White Stripes

Air Date: October 19, 2002

S28:E2. Sarah Michelle Gellar/Faith Hill

Air Date: October 12, 2002

S28:E1. Matt Damon/Bruce Springsteen & The E Street Band

Air Date: October 5, 2002

Season 27

Season 26

Season 25

Season 24

Season 23

Season 22

Season 21

Season 20

Season 19

Season 18

Season 17

Season 16

Season 15

Season 14

Season 13

Season 12

Season 11

Season 10

Season 9

Season 8

Season 7

Season 6

Season 5

Season 4

Season 3

Season 2

Season 1