Please enter your birth date to watch this video:

You are not allowed to view this material at this time.

Saturday Night Live: Best Of 1996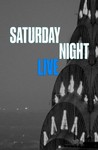 Episode Details & Credits
NBC |
Air Date:
April 10, 2004
Starring:
Tim Meadows, Phil Hartman, Molly Shannon, Will Forte, Rachel Dratch, Rachel Dratch, Maya Rudolph, Maya Rudolph, Kenan Thompson, Darrell Hammond, Darrell Hammond, Cheri Oteri, Jimmy Fallon, Jimmy Fallon, Seth Meyers, Tracy Morgan, Chris Parnell, Chris Parnell, Horatio Sanz, Horatio Sanz, Tina Fey, Tina Fey, Jeff Richards, Amy Poehler, Amy Poehler, Don Pardo, Fred Armisen, Finesse Mitchell, Will Ferrell
Summary:
Live from New York, it's... Janet Jackson!

Sketches include "Cheney and Condoleezza Rice," "Brian Fellow's Safari Planet," "Starkisha in the Ticket Line," "SNL Easter Song," "The Prince Show," "Cork Soakers," "Good Times," and "Boom Boomer."

The host/musical guest performed "Strawberry Bounce" and "All Nite (Don't Stop)."
Seasons & Episodes
Season 45

Season 44

Season 43

Season 42

Season 41

Season 40

Season 39

Season 38

Season 37

Season 36

Season 35

Season 34

Season 33

Season 32

Season 31

Season 30

Season 29

Season 29 Overview

Air Date: October 4, 2003

S29:E20. Mary-Kate and Ashley Olsen/J-Kwon

Air Date: May 15, 2004

S29:E19. Snoop Dogg/Avril Lavigne

Air Date: May 8, 2004

S29:E18. Lindsay Lohan/Usher

Air Date: May 1, 2004

S29:E17. Janet Jackson

Air Date: April 10, 2004

S29:E16. Donald Trump/Toots and the Maytals

Air Date: April 3, 2004

S29:E15. Ben Affleck/N.E.R.D.

Air Date: March 13, 2004

S29:E14. Colin Firth/Norah Jones

Air Date: March 6, 2004

S29:E13. Christina Aguilera/Maroon 5

Air Date: February 21, 2004

S29:E12. Drew Barrymore/Kelis

Air Date: February 14, 2004

S29:E11. Megan Mullally/Clay Aiken

Air Date: February 7, 2004

S29:E10. Jessica Simpson and Nick Lachey/G-Unit with 50 Cent

Air Date: January 17, 2004

S29:E9. Jennifer Aniston/Black Eyed Peas

Air Date: January 10, 2004

S29:E8. Elijah Wood/Jet

Air Date: December 13, 2003

S29:E7. Al Sharpton/Pink

Air Date: December 6, 2003

S29:E6. Alec Baldwin/Missy Elliott

Air Date: November 15, 2003

S29:E5. Andy Roddick/Dave Matthews

Air Date: November 8, 2003

S29:E4. Kelly Ripa/Outkast

Air Date: November 1, 2003

S29:E3. Halle Berry/Britney Spears

Air Date: October 18, 2003

S29:E2. Justin Timberlake (1)

Air Date: October 11, 2003

S29:E1. Jack Black/John Mayer

Air Date: October 4, 2003

Season 28

Season 27

Season 26

Season 25

Season 24

Season 23

Season 22

Season 21

Season 20

Season 19

Season 18

Season 17

Season 16

Season 15

Season 14

Season 13

Season 12

Season 11

Season 10

Season 9

Season 8

Season 7

Season 6

Season 5

Season 4

Season 3

Season 2

Season 1