Please enter your birth date to watch this video:

You are not allowed to view this material at this time.

Saturday Night Live: Best Of 1996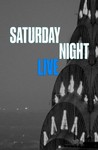 Episode Details & Credits
NBC |
Air Date:
December 13, 2008
Starring:
Will Forte, Kristen Wiig, Kenan Thompson, Darrell Hammond, Seth Meyers, Amy Poehler, Don Pardo, Fred Armisen, Jason Sudeikis, Casey Wilson, Casey Wilson, Abby Elliott, Michaela Watkins, Bill Hader, Andy Samberg, Bobby Moynihan, Bobby Moynihan
Summary:
Live from New York, it's... Jason Sudeikis!

Sketches include "Blagojevich Testimony," "Bronx Beat," "Sarcastic Christmas Dinner," "Culhane Wedding Toasts," "Magical Lamps," "Cat Christmas Letter," and "Cookie Crimes" (Digital Short).

Kayne West performed "Love Lockdown" and "Heartless."
Seasons & Episodes
Season 45

Season 44

Season 43

Season 42

Season 41

Season 40

Season 39

Season 38

Season 37

Season 36

Season 35

Season 34

Season 34 Overview

Air Date: September 13, 2008

S34:E25. Thursday Night Live (3)

Air Date: October 23, 2008

S34:E24. Thursday Night Live (2)

Air Date: October 16, 2008

S34:E23. Thursday Night Live (1)

Air Date: October 9, 2008

S34:E22. Will Ferrell/Green Day

Air Date: May 16, 2009

S34:E21. Justin Timberlake/Ciara

Air Date: May 9, 2009

S34:E20. Zac Efron/The Yeah Yeah Yeahs

Air Date: April 11, 2009

S34:E19. Seth Rogen/Phoenix

Air Date: April 4, 2009

S34:E18. Tracy Morgan/Kelly Clarkson

Air Date: March 14, 2009

S34:E17. Dwayne Johnson/Ray LaMontagne

Air Date: March 7, 2009

S34:E16. Alec Baldwin/Jonas Brothers

Air Date: February 14, 2009

S34:E15. Bradley Cooper/TV on the Radio

Air Date: February 7, 2009

S34:E14. Steve Martin/Jason Mraz

Air Date: January 31, 2009

S34:E13. Rosario Dawson/Fleet Foxes

Air Date: January 17, 2009

S34:E12. Neil Patrick Harris/Taylor Swift

Air Date: January 10, 2009

S34:E11. Hugh Laurie/Kanye West

Air Date: December 13, 2008

S34:E10. John Malkovich/T.I.

Air Date: December 6, 2008

S34:E9. Tim McGraw/Ludacris, T-Pain

Air Date: November 22, 2008

S34:E8. Paul Rudd/Beyonce

Air Date: November 15, 2008

S34:E7. Ben Affleck/David Cook

Air Date: November 1, 2008

S34:E6. Jon Hamm/Coldplay

Air Date: October 25, 2008

S34:E5. Josh Brolin/Adele

Air Date: October 18, 2008

S34:E4. Anne Hathaway/The Killers

Air Date: October 4, 2008

S34:E3. Anna Faris/Duffy

Air Date: September 27, 2008

S34:E2. James Franco/Kings of Leon

Air Date: September 20, 2008

S34:E1. Michael Phelps/Lil' Wayne

Air Date: September 13, 2008

Season 33

Season 32

Season 31

Season 30

Season 29

Season 28

Season 27

Season 26

Season 25

Season 24

Season 23

Season 22

Season 21

Season 20

Season 19

Season 18

Season 17

Season 16

Season 15

Season 14

Season 13

Season 12

Season 11

Season 10

Season 9

Season 8

Season 7

Season 6

Season 5

Season 4

Season 3

Season 2

Season 1