Zach Galifianakis/Vampire Weekend

Please enter your birth date to watch this video:

You are not allowed to view this material at this time.

Saturday Night Live: Best Of 1996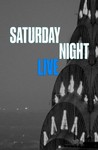 Episode Details & Credits
NBC |
Air Date:
March 6, 2010
Starring:
Nasim Pedrad, Will Forte, Kristen Wiig, Kenan Thompson, Darrell Hammond, Seth Meyers, Don Pardo, Fred Armisen, Jason Sudeikis, Abby Elliott, Abby Elliott, Bill Hader, Andy Samberg, Bobby Moynihan, Jenny Slate, Jenny Slate
Summary:
Live from New York, it's... Fred Armisen!

Sketches include "Health Care Reform is Unpopular," "Grandpa Vogelcheck's Funeral," "Executive Suite Bidet," "Zach Drops By The Set" (film), "Today," "What Up With That?," "The Situation Room," and "Pageant Talk."

Vampire Weekend performed "Cousins" and "Giving Up The Gun."
Seasons & Episodes
Season 45

Season 44

Season 43

Season 42

Season 41

Season 40

Season 39

Season 38

Season 37

Season 36

Season 35

Season 35 Overview

Air Date: September 26, 2009

S35:E26. Weekend Update Thursday (3)

Air Date: October 1, 2009

S35:E25. Weekend Update Thursday (2)

Air Date: September 24, 2009

S35:E24. Weekend Update Thursday (1)

Air Date: September 17, 2009

S35:E23. Alec Baldwin/Tom Petty & The Heartbreakers

Air Date: May 15, 2010

S35:E22. Betty White/Jay-Z

Air Date: May 8, 2010

S35:E21. Gabourey Sidibe/MGMT

Air Date: April 24, 2010

S35:E20. Ryan Phillippe/Ke$ha

Air Date: April 17, 2010

S35:E19. Tina Fey/Justin Bieber

Air Date: April 10, 2010

S35:E18. Jude Law/Pearl Jam

Air Date: March 13, 2010

S35:E17. Zach Galifianakis/Vampire Weekend

Air Date: March 6, 2010

S35:E16. Jennifer Lopez (2)

Air Date: February 27, 2010

S35:E15. Ashton Kutcher/Them Crooked Vultures

Air Date: February 6, 2010

S35:E14. Jon Hamm/Michael Buble

Air Date: January 30, 2010

S35:E13. Sigourney Weaver/The Ting Tings

Air Date: January 16, 2010

S35:E12. Charles Barkley/Alicia Keys

Air Date: January 9, 2010

S35:E11. James Franco/Muse

Air Date: December 19, 2009

S35:E10. SNL Presents: A Very Gilly Christmas

Air Date: December 17, 2009

S35:E9. Taylor Lautner/Bon Jovi

Air Date: December 12, 2009

S35:E8. Blake Lively/Rihanna

Air Date: December 5, 2009

S35:E7. Joseph Gordon Levitt/Dave Matthews Band

Air Date: November 21, 2009

S35:E6. January Jones/The Black Eyed Peas

Air Date: November 14, 2009

S35:E5. Taylor Swift

Air Date: November 7, 2009

S35:E4. Gerard Butler/Shakira

Air Date: October 17, 2009

S35:E3. Drew Barrymore/Regina Spektor

Air Date: October 10, 2009

S35:E2. Ryan Reynolds/Lady Gaga

Air Date: October 3, 2009

S35:E1. Megan Fox/U2

Air Date: September 26, 2009

Season 34

Season 33

Season 32

Season 31

Season 30

Season 29

Season 28

Season 27

Season 26

Season 25

Season 24

Season 23

Season 22

Season 21

Season 20

Season 19

Season 18

Season 17

Season 16

Season 15

Season 14

Season 13

Season 12

Season 11

Season 10

Season 9

Season 8

Season 7

Season 6

Season 5

Season 4

Season 3

Season 2

Season 1