Jesse Eisenberg/Nicki Minaj

Please enter your birth date to watch this video:

You are not allowed to view this material at this time.

Saturday Night Live: Best Of 1996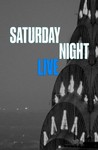 Episode Details & Credits
NBC |
Air Date:
January 29, 2011
Starring:
Nasim Pedrad, Kristen Wiig, Kristen Wiig, Kenan Thompson, Seth Meyers, Seth Meyers, Don Pardo, Fred Armisen, Fred Armisen, Jason Sudeikis, Abby Elliott, Abby Elliott, Bill Hader, Andy Samberg, Bobby Moynihan, Taran Killam, Taran Killam, Jay Pharaoh, Paul Brittain, Vanessa Bayer
Summary:
Live from New York, it's... Kristen Wiig!

Sketches include "Michele Bachmann's Second Attempt," "Estro-Maxx," "Mr. Wizard's World," "Don't Forget The Lyrics!", "WXPD News," "The Creep" (Digital Short), "TCM: Bride of Blackenstein," "Skins," "Spa Talk," and "El Shrinko."

Nicki Minaj performed "Right Thru Me" and "Moment 4 Life."
Seasons & Episodes
Season 45

Season 44

Season 43

Season 42

Season 41

Season 40

Season 39

Season 38

Season 37

Season 36

Season 36 Overview

Air Date: September 25, 2010

S36:E22. Justin Timberlake/Lady Gaga

Air Date: May 21, 2011

S36:E21. Ed Helms/Paul Simon

Air Date: May 14, 2011

S36:E20. Tina Fey/Ellie Goulding

Air Date: May 7, 2011

S36:E19. Dame Helen Mirren/Foo Fighters

Air Date: April 9, 2011

S36:E18. Elton John/Leon Russell

Air Date: April 2, 2011

S36:E17. Zach Galifianakis/Jessie J.

Air Date: March 12, 2011

S36:E16. Miley Cyrus/The Strokes

Air Date: March 5, 2011

S36:E15. Russell Brand/Chris Brown

Air Date: February 12, 2011

S36:E14. Dana Carvey/Linkin Park

Air Date: February 5, 2011

S36:E13. Jesse Eisenberg/Nicki Minaj

Air Date: January 29, 2011

S36:E12. Gwyneth Paltrow/Cee-Lo Green

Air Date: January 15, 2011

S36:E11. Jim Carrey/The Black Keys

Air Date: January 8, 2011

S36:E10. Jeff Bridges/Eminem, Lil' Wayne

Air Date: December 18, 2010

S36:E9. Paul Rudd/Paul McCartney

Air Date: December 11, 2010

S36:E8. Robert DeNiro/Diddy-Dirty Money

Air Date: December 4, 2010

S36:E7. Anne Hathaway/Florence + The Machine

Air Date: November 20, 2010

S36:E6. Scarlett Johansson/Arcade Fire

Air Date: November 13, 2010

S36:E5. Jon Hamm/Rihanna

Air Date: October 30, 2010

S36:E4. Emma Stone/Kings of Leon

Air Date: October 23, 2010

S36:E3. Jane Lynch/Bruno Mars

Air Date: October 9, 2010

S36:E2. Bryan Cranston/Kanye West

Air Date: October 2, 2010

S36:E1. Amy Poehler/Katy Perry

Air Date: September 25, 2010

Season 35

Season 34

Season 33

Season 32

Season 31

Season 30

Season 29

Season 28

Season 27

Season 26

Season 25

Season 24

Season 23

Season 22

Season 21

Season 20

Season 19

Season 18

Season 17

Season 16

Season 15

Season 14

Season 13

Season 12

Season 11

Season 10

Season 9

Season 8

Season 7

Season 6

Season 5

Season 4

Season 3

Season 2

Season 1