Kristen Wiig/Vampire Weekend

Please enter your birth date to watch this video:

You are not allowed to view this material at this time.

Saturday Night Live: Best Of 1996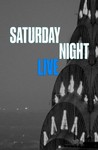 Episode Details & Credits
NBC |
Air Date:
May 11, 2013
Starring:
Nasim Pedrad, Kenan Thompson, Seth Meyers, Don Pardo, Fred Armisen, Jason Sudeikis, Bill Hader, Bobby Moynihan, Taran Killam, Taran Killam, Kate McKinnon, Jay Pharaoh, Vanessa Bayer, Aidy Bryant, Tim Robinson (II), Cecily Strong
Summary:
Live from New  York, it's...  Bill Hader!
Sketches include "The Benghazi Hearings," "1-800-Flowers.com," "The Californians," "Aw Nuts, Mom's a Ghost!" "The Lawrence Welk  Show," "Target Greatland," "Douglaston Acupuncture," "Eddy's," and "Classy Sexy Elegnace."
Vampire Weekend performed  "Diane Young" and "I'm Not  Excited."
Seasons & Episodes
Season 45

Season 44

Season 43

Season 42

Season 41

Season 40

Season 39

Season 38

Season 38 Overview

Air Date: September 15, 2012

S38:E21. Ben Affleck/Kanye West

Air Date: May 18, 2013

S38:E20. Kristen Wiig/Vampire Weekend

Air Date: May 11, 2013

S38:E19. Zach Galifianakis/Of Monsters and Men

Air Date: May 4, 2013

S38:E18. Vince Vaughn/Miguel

Air Date: April 13, 2013

S38:E17. Melissa McCarthy/Phoenix

Air Date: April 6, 2013

S38:E16. Justin Timberlake (3)

Air Date: March 9, 2013

S38:E15. Kevin Hart/Macklemore & Ryan Lewis

Air Date: March 2, 2013

S38:E14. Christoph Waltz/Alabama Shakes

Air Date: February 16, 2013

S38:E13. Justin Bieber

Air Date: February 9, 2013

S38:E12. Adam Levine/Kendrick Lamar

Air Date: January 26, 2013

S38:E11. Jennifer Lawrence/The Lumineers

Air Date: January 19, 2013

S38:E10. Martin Short / Paul McCartney

Air Date: December 15, 2012

S38:E9. Jamie Foxx/Ne-Yo

Air Date: December 8, 2012

S38:E8. Jeremy Renner/Maroon 5

Air Date: November 17, 2012

S38:E7. Anne Hathaway / Rhianna

Air Date: November 10, 2012

S38:E6. Louis CK / fun

Air Date: November 3, 2012

S38:E5. Bruno Mars

Air Date: October 20, 2012

S38:E4. Christina Applegate/Passion Pit

Air Date: October 13, 2012

S38:E3. Daniel Craig/Muse

Air Date: October 6, 2012

S38:E2. Joseph Gordon-Levitt/Mumford & Sons

Air Date: September 22, 2012

S38:E1. Seth MacFarlane/Frank Ocean

Air Date: September 15, 2012

Season 37

Season 36

Season 35

Season 34

Season 33

Season 32

Season 31

Season 30

Season 29

Season 28

Season 27

Season 26

Season 25

Season 24

Season 23

Season 22

Season 21

Season 20

Season 19

Season 18

Season 17

Season 16

Season 15

Season 14

Season 13

Season 12

Season 11

Season 10

Season 9

Season 8

Season 7

Season 6

Season 5

Season 4

Season 3

Season 2

Season 1