Please enter your birth date to watch this video:

You are not allowed to view this material at this time.

Saturday Night Live: Best Of 1996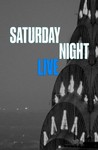 Episode Details & Credits
NBC |
Air Date:
May 26, 1979
Starring:
Jane Curtin, Laraine Newman, Garrett Morris, Don Novello, Bill Murray, Dan Aykroyd, Al Franken, Gilda Radner, Tom Davis, John Belushi, Michael O'Donoghue, Don Pardo
Summary:
Live from New York, it's... John Belushi!

Sketches include "Mr. Bill at SNL," "Ray's Disco Roller Fishing Park," "Samurai Bakery," "Uncle Roy," "Watergate was a Joke," "The Franken and Davis Show," "Olympia Cafe," "Clones Exist Now" (film), and "Not for Transsexuals Only."

Musical guest Bette Midler performed "Martha" and "The Marrying Kind."
Seasons & Episodes
Season 45

Season 44

Season 43

Season 42

Season 41

Season 40

Season 39

Season 38

Season 37

Season 36

Season 35

Season 34

Season 33

Season 32

Season 31

Season 30

Season 29

Season 28

Season 27

Season 26

Season 25

Season 24

Season 23

Season 22

Season 21

Season 20

Season 19

Season 18

Season 17

Season 16

Season 15

Season 14

Season 13

Season 12

Season 11

Season 10

Season 9

Season 8

Season 7

Season 6

Season 5

Season 4

Season 4 Overview

Air Date: October 7, 1978

S4:E20. Buck Henry/Bette Midler

Air Date: May 26, 1979

S4:E19. Maureen Stapleton/Linda Ronstadt, Phoebe Snow

Air Date: May 19, 1979

S4:E18. Michael Palin/James Taylor

Air Date: May 12, 1979

S4:E17. Milton Berle/Ornette Coleman

Air Date: April 14, 1979

S4:E16. Richard Benjamin/Rickie Lee Jones

Air Date: April 7, 1979

S4:E15. Margot Kidder/The Chieftains

Air Date: March 17, 1979

S4:E14. Gary Busey/Rick Danko and Paul Butterfield, Eubie Blake a...

Air Date: March 10, 1979

S4:E13. Kate Jackson/Delbert McClinton

Air Date: February 24, 1979

S4:E12. Rick Nelson/Judy Collins

Air Date: February 17, 1979

S4:E11. Cicely Tyson/Talking Heads

Air Date: February 10, 1979

S4:E10. Michael Palin/The Doobie Brothers

Air Date: January 27, 1979

S4:E9. Elliott Gould/Peter Tosh with Mick Jagger

Air Date: December 16, 1978

S4:E8. Eric Idle/Kate Bush

Air Date: December 9, 1978

S4:E7. Walter Matthau/Garrett Morris

Air Date: December 2, 1978

S4:E6. Carrie Fisher/The Blues Brothers

Air Date: November 18, 1978

S4:E5. Buck Henry/The Grateful Dead

Air Date: November 11, 1978

S4:E4. Steve Martin/Van Morrison

Air Date: November 4, 1978

S4:E3. Frank Zappa

Air Date: October 21, 1978

S4:E2. Fred Willard/Devo

Air Date: October 14, 1978

S4:E1. The Rolling Stones

Air Date: October 7, 1978

Season 3

Season 2

Season 1