Sarah Silverman; Maroon 5

Please enter your birth date to watch this video:

You are not allowed to view this material at this time.

Saturday Night Live: Best Of 1996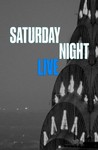 Episode Details & Credits
NBC |
Air Date:
October 4, 2014
Starring:
Kenan Thompson, Darrell Hammond, Bobby Moynihan, Taran Killam, Kate McKinnon, Colin Jost, Jay Pharaoh, Vanessa Bayer, Aidy Bryant, Cecily Strong, Beck Bennett , Kyle Mooney, Sasheer Zamata, Pete Davidson, Michael Che, Leslie Jones
Summary:
Live from New York, it's... Jay Pharaoh!
Sketches include "60 Minutes Exclusive Interview," "The Ebola In Our Everything," "Joan Rivers Tribute," "Whites," "Supportive Women," "Nebraska River Cruise," "Home from Amsterdam," "Poem" (film), and "Vitamix."
Maroon 5 performed "Animals" and "Maps."
Seasons & Episodes
Season 45

Season 44

Season 43

Season 42

Season 41

Season 40

Season 40 Overview

Air Date: September 27, 2014

S40:E22. Louis C.K.; Rihanna

Air Date: May 16, 2015

S40:E21. Reese Witherspoon; Florence + the Machine

Air Date: May 9, 2015

S40:E20. Scarlett Johansson; Wiz Khalifa

Air Date: May 2, 2015

S40:E19. Taraji P. Henson; Mumford & Sons

Air Date: April 11, 2015

S40:E18. Michael Keaton; Carly Rae Jepsen

Air Date: April 4, 2015

S40:E17. Dwayne Johnson; George Ezra

Air Date: March 28, 2015

S40:E16. Chris Hemsworth; Zac Brown Band

Air Date: March 7, 2015

S40:E15. Dakota Johnson; Alabama Shakes

Air Date: February 28, 2015

S40:E13. J.K. Simmons; D'Angelo and the Vanguard

Air Date: January 31, 2015

S40:E12. Blake Shelton

Air Date: January 24, 2015

S40:E11. Kevin Hart; Sia

Air Date: January 17, 2015

S40:E10. Amy Adams; One Direction

Air Date: December 20, 2014

S40:E9. Martin Freeman; Charli XCX

Air Date: December 13, 2014

S40:E8. James Franco; Nicki Minaj

Air Date: December 6, 2014

S40:E7. Cameron Diaz; Mark Ronson and Bruno Mars

Air Date: November 22, 2014

S40:E6. Woody Harrelson; Kendrick Lamar

Air Date: November 15, 2014

S40:E5. Chris Rock; Prince

Air Date: November 1, 2014

S40:E4. Jim Carrey; Iggy Azalea

Air Date: October 25, 2014

S40:E3. Bill Hader; Hozier

Air Date: October 11, 2014

S40:E2. Sarah Silverman; Maroon 5

Air Date: October 4, 2014

S40:E1. Chris Pratt; Ariana Grande

Air Date: September 27, 2014

Season 39

Season 38

Season 37

Season 36

Season 35

Season 34

Season 33

Season 32

Season 31

Season 30

Season 29

Season 28

Season 27

Season 26

Season 25

Season 24

Season 23

Season 22

Season 21

Season 20

Season 19

Season 18

Season 17

Season 16

Season 15

Season 14

Season 13

Season 12

Season 11

Season 10

Season 9

Season 8

Season 7

Season 6

Season 5

Season 4

Season 3

Season 2

Season 1