Please enter your birth date to watch this video:

You are not allowed to view this material at this time.

Saturday Night Live: Best Of 1996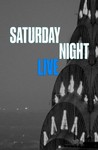 Episode Details & Credits
NBC |
Air Date:
May 14, 2016
Starring:
Maya Rudolph, Kenan Thompson, Kenan Thompson, Darrell Hammond, Jimmy Fallon, Fred Armisen, Bobby Moynihan, Taran Killam, Taran Killam, Kate McKinnon, Colin Jost, Jay Pharaoh, Vanessa Bayer, Aidy Bryant, Cecily Strong, Beck Bennett , Kyle Mooney, Sasheer Zamata, Pete Davidson, Michael Che, Leslie Jones, Jon Rudnitsky
Summary:
Live from New York, it's... Darrell Hammond, Bobby Moynihan, and Jay Pharaoh!
Sketches include "Trump's Running Mate," "Premium Rent-a-Car," "American Ninja Warrior" (film), "Sexy Kinda Evening," "Baby Boss for President," "Black Jeopardy!" "Drake's Beef" (film), and "Spring Fling."
Drake performed "One Dance" and "Hype."
Seasons & Episodes
Season 45

Season 44

Season 43

Season 42

Season 41

Season 41 Overview

Air Date: October 3, 2015

S41:E22. Fred Armisen; Courtney Barnett

Air Date: May 21, 2016

S41:E21. Drake

Air Date: May 14, 2016

S41:E19. Brie Larson; Alicia Keys

Air Date: May 7, 2016

S41:E19. Goodnight Sweet Prince

Air Date: April 23, 2016

S41:E18. Julia Louis-Dreyfus; Nick Jonas

Air Date: April 16, 2016

S41:E17. Russell Crowe; Margo Price

Air Date: April 9, 2016

S41:E16. Peter Dinklage; Gwen Stefani

Air Date: April 2, 2016

S41:E15. Ariana Grande

Air Date: March 12, 2016

S41:E14. Jonah Hill; Future

Air Date: March 5, 2016

S41:E13. Melissa McCarthy; Kanye West

Air Date: February 13, 2016

S41:E12. Larry David; The 1975

Air Date: February 6, 2016

S41:E11. Ronda Rousey; Selena Gomez

Air Date: January 23, 2016

S41:E10. Adam Driver; Chris Stapleton

Air Date: January 16, 2016

S41:E9. Tina Fey and Amy Poehler; Bruce Springsteen and the E Str...

Air Date: December 19, 2015

S41:E8. Chris Hemsworth; Chance the Rapper

Air Date: December 12, 2015

S41:E7. Ryan Gosling; Leon Bridges

Air Date: December 5, 2015

S41:E6. Matthew McConaughey; Adele

Air Date: November 21, 2015

S41:E5. Elizabeth Banks; Disclosure

Air Date: November 14, 2015

S41:E4. Donald Trump; Sia

Air Date: November 7, 2015

S41:E3. Tracy Morgan; Demi Lovato

Air Date: October 17, 2015

S41:E2. Amy Schumer; The Weeknd

Air Date: October 10, 2015

S41:E1. Miley Cyrus

Air Date: October 3, 2015

Season 40

Season 39

Season 38

Season 37

Season 36

Season 35

Season 34

Season 33

Season 32

Season 31

Season 30

Season 29

Season 28

Season 27

Season 26

Season 25

Season 24

Season 23

Season 22

Season 21

Season 20

Season 19

Season 18

Season 17

Season 16

Season 15

Season 14

Season 13

Season 12

Season 11

Season 10

Season 9

Season 8

Season 7

Season 6

Season 5

Season 4

Season 3

Season 2

Season 1