Dave Chappelle; A Tribe Called Quest

Please enter your birth date to watch this video:

You are not allowed to view this material at this time.

Saturday Night Live: Best Of 1996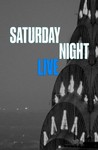 Episode Details & Credits
NBC |
Air Date:
November 12, 2016
Starring:
Kenan Thompson, Darrell Hammond, Darrell Hammond, Bobby Moynihan, Mikey Day, Kate McKinnon, Colin Jost, Vanessa Bayer, Aidy Bryant, Cecily Strong, Beck Bennett , Kyle Mooney, Sasheer Zamata, Pete Davidson, Michael Che, Leslie Jones, Melissa Villasenor, Alex Moffat
Summary:
Live from New York, it's... Kate McKinnon!
Sketches include "Hillary's Hallelujah," "Election Night Party," "Chappelle's Show on The Walking Dead" (film), "Jheri's Place," "Kids Talk Politics" (film), "Donnelly's," "Leslie in Love" (film), and "Brandon's Mother."
A Tribe Called Quest performed "We The People" and "The Space Program."
Seasons & Episodes
Season 45

Season 44

Season 43

Season 42

Season 42 Overview

Air Date: October 1, 2016

S42:E24. August 24 - Weekend Update Summer Edition

Air Date: August 24, 2017

S42:E23. August 17 - Weekend Update Summer Edition

Air Date: August 17, 2017

S42:E22. August 10 - Weekend Update Summer Edition

Air Date: August 10, 2017

S42:E21. Dwayne Johnson; Katy Perry

Air Date: May 20, 2017

S42:E20. Melissa McCarthy; Haim

Air Date: May 13, 2017

S42:E19. Chris Pine

Air Date: May 6, 2017

S42:E18. Jimmy Fallon

Air Date: April 15, 2017

S42:E17. Louis C.K.; The Chainsmokers

Air Date: April 8, 2017

S42:E16. Scarlett Johansson; Lorde

Air Date: March 11, 2017

S42:E15. Octavia Spencer

Air Date: March 4, 2017

S42:E14. Alec Baldwin; Ed Sheeran

Air Date: February 11, 2017

S42:E13. Kristen Stewart; Alessia Cara

Air Date: February 4, 2017

S42:E12. Aziz Ansari; Big Sean

Air Date: January 21, 2017

S42:E11. Felicity Jones; Sturgill Simpson

Air Date: January 14, 2017

S42:E10. Casey Affleck; Chance the Rapper

Air Date: December 17, 2016

S42:E9. John Cena; Maren Morris

Air Date: December 10, 2016

S42:E8. Emma Stone; Shawn Mendes

Air Date: December 3, 2016

S42:E7. Kristen Wiig; The xx

Air Date: November 19, 2016

S42:E6. Dave Chappelle; A Tribe Called Quest

Air Date: November 12, 2016

S42:E5. Benedict Cumberbatch; Solange

Air Date: November 5, 2016

S42:E4. Tom Hanks; Lady Gaga

Air Date: October 22, 2016

S42:E3. Emily Blunt; Bruno Mars

Air Date: October 15, 2016

S42:E2. Lin-Manuel Miranda; Twenty One Pilots

Air Date: October 8, 2016

S42:E1. Margot Robbie; The Weeknd

Air Date: October 1, 2016

Season 41

Season 40

Season 39

Season 38

Season 37

Season 36

Season 35

Season 34

Season 33

Season 32

Season 31

Season 30

Season 29

Season 28

Season 27

Season 26

Season 25

Season 24

Season 23

Season 22

Season 21

Season 20

Season 19

Season 18

Season 17

Season 16

Season 15

Season 14

Season 13

Season 12

Season 11

Season 10

Season 9

Season 8

Season 7

Season 6

Season 5

Season 4

Season 3

Season 2

Season 1