Jessica Chastain; Troye Sivan

Please enter your birth date to watch this video:

You are not allowed to view this material at this time.

Saturday Night Live: Best Of 1996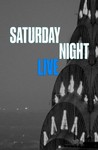 Episode Details & Credits
NBC |
Air Date:
January 20, 2018
Starring:
Kenan Thompson, Darrell Hammond, Mikey Day, Kate McKinnon, Colin Jost, Aidy Bryant, Cecily Strong, Beck Bennett , Kyle Mooney, Pete Davidson, Michael Che, Leslie Jones, Melissa Villasenor, Alex Moffat, Chris Redd, Luke Null, Heidi K. Gardner
Summary:
Live from New York, it's... Beck Bennett and Aidy Bryant!
Sketches include "The President's Health," "Car Hunk, "The Fresh Prince of Bel Air" (film), "Google Talk," "What Even Matters Anymore," "Amazon Pitches," "An Extra Taco," "Doctor's Orders" (film), and "Legal Drama."
Troye Sivan performed "My My My" and "The Good Side."
Seasons & Episodes
Season 45

Season 44

Season 43

Season 43 Overview

Air Date: September 30, 2017

S43:E23. Tina Fey; Nicki Minaj

Air Date: May 19, 2018

S43:E22. Amy Schumer; Kacey Musgraves

Air Date: May 12, 2018

S43:E21. John Mulaney; Jack White

Air Date: April 14, 2018

S43:E21. Donald Glover; Childish Gambino

Air Date: May 5, 2018

S43:E20. Chadwick Boseman; Cardi B

Air Date: April 7, 2018

S43:E19. Bill Hader; Arcade Fire

Air Date: March 17, 2018

S43:E18. Sterling K. Brown; James Bay

Air Date: March 10, 2018

S43:E17. Charles Barkley; Migos

Air Date: March 3, 2018

S43:E16. Natalie Portman; Dua Lipa

Air Date: February 3, 2018

S43:E15. Sports

Air Date: February 3, 2018

S43:E14. Will Ferrell; Chris Stapleton

Air Date: January 27, 2018

S43:E13. Jessica Chastain; Troye Sivan

Air Date: January 20, 2018

S43:E12. Sam Rockwell; Halsey

Air Date: January 13, 2018

S43:E11. Kevin Hart; Foo Fighters

Air Date: December 16, 2017

S43:E10. James Franco; SZA

Air Date: December 9, 2017

S43:E9. Saoirse Ronan; U2

Air Date: December 2, 2017

S43:E8. Chance the Rapper; Eminem

Air Date: November 18, 2017

S43:E7. Tiffany Haddish; Taylor Swift

Air Date: November 11, 2017

S43:E4. Larry David; Miley Cyrus

Air Date: November 4, 2017

S43:E3. Kumail Nanjiani; P!nk

Air Date: October 14, 2017

S43:E2. Gal Gadot; Sam Smith

Air Date: October 7, 2017

S43:E1. Ryan Gosling; Jay-Z

Air Date: September 30, 2017

S43:E0. The David S. Pumpkins Animated Halloween Special

Air Date: October 28, 2017

S43:E0. SNL Presents Halloween

Air Date: October 29, 2017

Season 42

Season 41

Season 40

Season 39

Season 38

Season 37

Season 36

Season 35

Season 34

Season 33

Season 32

Season 31

Season 30

Season 29

Season 28

Season 27

Season 26

Season 25

Season 24

Season 23

Season 22

Season 21

Season 20

Season 19

Season 18

Season 17

Season 16

Season 15

Season 14

Season 13

Season 12

Season 11

Season 10

Season 9

Season 8

Season 7

Season 6

Season 5

Season 4

Season 3

Season 2

Season 1