(no host)/Paul Simon, James Taylor, and David Sanborn

Please enter your birth date to watch this video:

You are not allowed to view this material at this time.

Saturday Night Live: Best Of 1996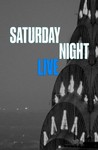 Episode Details & Credits
NBC |
Air Date:
March 15, 1980
Starring:
Brian Doyle-Murray, Alan Zweibel, Harry Shearer, Jane Curtin, Laraine Newman, Garrett Morris, Paul Shaffer, Don Novello, Bill Murray, Tom Schiller, James Downey, Al Franken, Peter Aykroyd, Gilda Radner, Tom Davis, Don Pardo
Summary:
Live from New York, it's... John Belushi!

Sketches include "Anniversary Seance," "Todd's Campaign," "The Biggest Leprechaun," "The Flogging Musicians," "Talk or Die," and "The David Susskind Show."

Paul Simon and James Taylor perform "Cathy's Clown / Take Me to the Mardi Gras" and David Sanborn performs "Anything You Want."
Seasons & Episodes
Season 45

Season 44

Season 43

Season 42

Season 41

Season 40

Season 39

Season 38

Season 37

Season 36

Season 35

Season 34

Season 33

Season 32

Season 31

Season 30

Season 29

Season 28

Season 27

Season 26

Season 25

Season 24

Season 23

Season 22

Season 21

Season 20

Season 19

Season 18

Season 17

Season 16

Season 15

Season 14

Season 13

Season 12

Season 11

Season 10

Season 9

Season 8

Season 7

Season 6

Season 5

Season 5 Overview

Air Date: October 13, 1979

S5:E21. Election Update

Air Date: unknown

S5:E20. Buck Henry/Andrew Gold, Andrae Crouch

Air Date: May 24, 1980

S5:E19. Steve Martin/Paul and Linda McCartney

Air Date: May 17, 1980

S5:E18. Bob Newhart/The Amazing Rhythm Aces, Bruce Cockburn

Air Date: May 10, 1980

S5:E17. Strother Martin/The Specials

Air Date: April 19, 1980

S5:E16. Burt Reynolds/Anne Murray

Air Date: April 12, 1980

S5:E15. Richard Benjamin, Paula Prentiss/The Grateful Dead

Air Date: April 5, 1980

S5:E14. (no host)/Paul Simon, James Taylor, and David Sanborn

Air Date: March 15, 1980

S5:E13. Rodney Dangerfield/J. Geils Band

Air Date: March 8, 1980

S5:E12. Kirk Douglas/Sam and Dave

Air Date: February 23, 1980

S5:E11. Elliott Gould/Gary Numan

Air Date: February 16, 1980

S5:E10. Chevy Chase/Marianne Faithfull

Air Date: February 9, 1980

S5:E9. Teri Garr/The B-52's

Air Date: January 26, 1980

S5:E8. Ted Knight/Desmond Child & Rouge

Air Date: December 22, 1979

S5:E7. Martin Sheen/David Bowie

Air Date: December 15, 1979

S5:E6. Howard Hesseman/Randy Newman

Air Date: December 8, 1979

S5:E5. Bea Arthur/The Roches

Air Date: November 17, 1979

S5:E4. Buck Henry/Tom Petty and the Heartbreakers

Air Date: November 10, 1979

S5:E3. Bill Russell/Chicago

Air Date: November 3, 1979

S5:E2. Eric Idle/Bob Dylan

Air Date: October 20, 1979

S5:E1. Steve Martin/Blondie

Air Date: October 13, 1979

Season 4

Season 3

Season 2

Season 1