Robert Blake/Kenny Loggins

Please enter your birth date to watch this video:

You are not allowed to view this material at this time.

Saturday Night Live: Best Of 1996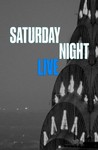 Episode Details & Credits
NBC |
Air Date:
November 13, 1982
Starring:
Mary Gross, Brad Hall, Julia Louis-Dreyfus, Harry Shearer, Eddie Murphy, Tony Rosato, Joe Piscopo, Gary Kroeger, Tim Kazurinsky, Robin Duke, Don Pardo
Summary:
Live from New York, it's... Merv Griffin!

Sketches include "The Merv Griffin Show," "Shuttle Mission," "PBS Promo," "Talent Show," "Little House on the Prairie," "Masterful Theatre," "Eddie Murphy Loves White People," "A Message from Dick Ebersol," and "DTV."

Kenny Loggins performed "Heart to Heart" and "I Gotta Try."
Seasons & Episodes
Season 45

Season 44

Season 43

Season 42

Season 41

Season 40

Season 39

Season 38

Season 37

Season 36

Season 35

Season 34

Season 33

Season 32

Season 31

Season 30

Season 29

Season 28

Season 27

Season 26

Season 25

Season 24

Season 23

Season 22

Season 21

Season 20

Season 19

Season 18

Season 17

Season 16

Season 15

Season 14

Season 13

Season 12

Season 11

Season 10

Season 9

Season 8

Season 8 Overview

Air Date: September 25, 1982

S8:E20. Ed Koch/Dexys Midnight Runners

Air Date: May 14, 1983

S8:E19. Stevie Wonder

Air Date: May 7, 1983

S8:E18. Susan St. James/Michael McDonald

Air Date: April 16, 1983

S8:E17. Joan Rivers/Musical Youth

Air Date: April 9, 1983

S8:E16. Robert Guillaume/Duran Duran

Air Date: March 19, 1983

S8:E15. Bruce Dern/Leon Redbone

Air Date: March 12, 1983

S8:E14. Jeff Bridges, Beau Bridges/Randy Newman

Air Date: February 26, 1983

S8:E13. Howard Hesseman/Tom Petty and the Heartbreakers

Air Date: February 19, 1983

S8:E12. Sid Caesar/Joe Cocker feat. Jennifer Warnes

Air Date: February 5, 1983

S8:E11. Rick Moranis, Dave Thomas/The Bus Boys

Air Date: January 29, 1983

S8:E10. Lily Tomlin

Air Date: January 22, 1983

S8:E9. Eddie Murphy/Lionel Richie

Air Date: December 11, 1982

S8:E8. The Smothers Brothers/Laura Branigan

Air Date: December 4, 1982

S8:E7. Drew Barrymore/Squeeze

Air Date: November 20, 1982

S8:E6. Robert Blake/Kenny Loggins

Air Date: November 13, 1982

S8:E5. Michael Keaton/The New Joe Jackson Band

Air Date: October 30, 1982

S8:E4. Howard Hesseman/Men at Work

Air Date: October 23, 1982

S8:E3. Ron Howard/The Clash

Air Date: October 9, 1982

S8:E2. Louis Gossett Jr./George Thorogood and the Destroyers

Air Date: October 2, 1982

S8:E1. Chevy Chase/Queen

Air Date: September 25, 1982

Season 7

Season 6

Season 5

Season 4

Season 3

Season 2

Season 1