Jamie Lee Curtis/The Fixx

Please enter your birth date to watch this video:

You are not allowed to view this material at this time.

Saturday Night Live: Best Of 1996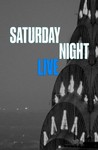 Episode Details & Credits
NBC |
Air Date:
February 18, 1984
Starring:
Mary Gross, Brad Hall, Julia Louis-Dreyfus, Harry Shearer, Eddie Murphy, Joe Piscopo, James Belushi, Gary Kroeger, Tim Kazurinsky, Robin Duke, Don Pardo
Summary:
Live from New York, it's... Jim Belushi!

Sketches include "Rappin' Jimmy B.," "Semi-Competant Video Store Clerk," "The Julia Show," "El Dorko's Dream Date," "Jimmy and Jamie Lee Rehearse," "People Transit," and "Texxon."
The Fixx performs "One Thing Leads to Another" and "Red Skies at Night."
Seasons & Episodes
Season 45

Season 44

Season 43

Season 42

Season 41

Season 40

Season 39

Season 38

Season 37

Season 36

Season 35

Season 34

Season 33

Season 32

Season 31

Season 30

Season 29

Season 28

Season 27

Season 26

Season 25

Season 24

Season 23

Season 22

Season 21

Season 20

Season 19

Season 18

Season 17

Season 16

Season 15

Season 14

Season 13

Season 12

Season 11

Season 10

Season 9

Season 9 Overview

Air Date: October 8, 1983

S9:E19. Billy Crystal, Ed Koch, Edwin Newman, Father Guido Sarduc...

Air Date: May 12, 1984

S9:E18. Barry Bostwick/Spinal Tap

Air Date: May 5, 1984

S9:E17. George McGovern/Madness

Air Date: April 14, 1984

S9:E16. Michael Douglas/Deniece Williams

Air Date: April 7, 1984

S9:E15. Billy Crystal/Al Jarreau

Air Date: March 17, 1984

S9:E14. Edwin Newman/Kool & the Gang

Air Date: February 25, 1984

S9:E13. Jamie Lee Curtis/The Fixx

Air Date: February 18, 1984

S9:E12. Robin Williams/Adam Ant

Air Date: February 11, 1984

S9:E11. Don Rickles/Billy Idol

Air Date: January 28, 1984

S9:E10. Michael Palin, Mary Palin/The Motels

Air Date: January 21, 1984

S9:E9. Don Novello/Huey Lewis and the News

Air Date: January 14, 1984

S9:E8. Flip Wilson/Stevie Nicks

Air Date: December 10, 1983

S9:E7. Smothers Brothers/Big Country

Air Date: December 3, 1983

S9:E6. Jerry Lewis/Loverboy

Air Date: November 19, 1983

S9:E5. Teri Garr/Mick Fleetwood's Zoo

Air Date: November 12, 1983

S9:E4. Betty Thomas/Stray Cats

Air Date: November 5, 1983

S9:E3. John Candy/Men at Work

Air Date: October 22, 1983

S9:E2. Danny DeVito & Rhea Perlman/Eddy Grant

Air Date: October 15, 1983

S9:E1. Brandon Tartikoff/John Cougar

Air Date: October 8, 1983

Season 8

Season 7

Season 6

Season 5

Season 4

Season 3

Season 2

Season 1