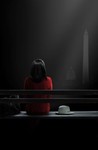 Starring:

Cornelius Smith Jr.

,

Jeff Perry

,

Portia de Rossi

Summary:

A former White House communications director, Olivia Pope (Kerry Washington) now runs her own crisis management firm, helping clients fix potential career-ending problems.

Genre(s):

Drama
Creator:

Shonda Rhimes

Season 1 premiere date:

Apr 5, 2012

Episode Length:

60
Please enter your birth date to watch this video:
You are not allowed to view this material at this time.
On "Grey's Anatomy," particularly in the first two years, Rhimes proved herself skilled at crafting gripping love stories. She's outdone herself here.

Even if Scandal isn't quite as instantly addictive as "Grey's Anatomy" was back in the day, this is a well-paced, generally well-acted show with some promising elements (though there is also an occasional tendency to offer contrived redemptions that don't make a ton of sense).

It's still a fun, fast ride, with lots of twists and turns, murder and menace, and after only a few episodes we know enough back story about most of the main characters to care what happens to them.

The cast around Washington is also quite solid, and the show looks and is refreshingly different from a typical procedural. But it also feels a little too slick and superficial, and those gaps in logic may be a problem for some viewers.

This female-skewing drama gets points for its actors' performances and its originality.

The show's formula looks to be this: the silly plots swirl, the brokers scheme, and the minions toil, but in each episode, Liv finds a moment to chat with one of these wise, powerful, and inevitably troubled women. In these moments, Scandal is slightly less tabloidy and soapy, and slightly more beguiling.

As usual, Rhimes' workplace characters talk very fast, but the manic visual style can't obscure a series flawed on most every level.
This is the best show on television right now and I have watched a lot of shows recently. Kerry Washington does a really good job of taking

This is the best show on television right now and I have watched a lot of shows recently. Kerry Washington does a really good job of taking the seriousness of this show and mixing it with pleasure. The acting and writing for this show is extraordinary. It is a show that you have got to keep up with because it is a fast-paced show dealing with the white house and other things around that. I hope this show stays on for many more seasons to come.

…

Expand

I just love it... The actors are amazng, the characters well developped. The further it goes with the other seasons, the more I fall in love

I just love it... The actors are amazng, the characters well developped. The further it goes with the other seasons, the more I fall in love with this TV show... Just PERFECT.

…

Expand

I discovered Scandal really late. I am not a fan of Private Practice or Greys so I avoided this show but I am now hooked,. Scandal is smart,

I discovered Scandal really late. I am not a fan of Private Practice or Greys so I avoided this show but I am now hooked,. Scandal is smart, fast and sexy. Its like a romance ,mystery , crime novel wrapped up in a nice package . I love it

…

Expand

The first season is a little bit shaky. Understandable, since the plot is quite complicated. The show's got potential, big ones, and Shonda

The first season is a little bit shaky. Understandable, since the plot is quite complicated. The show's got potential, big ones, and Shonda Rhimes is usually the person to trust when it comes to good drama. Apparently, she's not only good at medical shows, but also political ones.

…

Expand

I'll say one thing for Shonda Rhimes, her style is immediately recognizable. Unfortunately lines comparing surgeons to gods (Grey's Anatomy)

I'll say one thing for Shonda Rhimes, her style is immediately recognizable. Unfortunately lines comparing surgeons to gods (Grey's Anatomy) create an immediate animosity towards the characters she tries so hard to elevate.

…

Expand

I can't hack the utterly ridiculous self-righteous and overheated speeches being spouted every five seconds. They are beyond tiresome and my

I can't hack the utterly ridiculous self-righteous and overheated speeches being spouted every five seconds. They are beyond tiresome and my eyes started to hurt from excessive rolling. I think they are going for a comic book, Justice League-with-lawyers-style here, but the lectures are just too long and too frequent. Superheroes take action, they don't sermonize.

…

Expand

Kerry Washington totally ruins this otherwise pretty good series. I don't think I ever saw such poor acting anywhere else. Every single scene

Kerry Washington totally ruins this otherwise pretty good series. I don't think I ever saw such poor acting anywhere else. Every single scene she plays is overacted and fake.

…

Expand