Please enter your birth date to watch this video:

You are not allowed to view this material at this time.

So You Think You Can Dance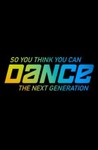 Episode Details & Credits
FOX |
Air Date:
June 21, 2007
Starring:
Nigel Lythgoe, Dan Karaty, Cat Deeley, Shane Sparks, Mary Murphy, Ricky Palamino, Ashlee Langas, Jimmy Arguello, Faina Savich, Jessi Peralta, Jesús Solorio, Shauna Noland, Cedric Gardner, Anya Garnis, Hokuto 'Hok' Konishi, Jaimie Goodwin, Kameron Bink, Sara VonGillern, Dominic Sandoval, Lauren Gottlieb, Pasha Kovalev, Lacey Schwimmer, Neil Haskell, Danny Tidwell, Sabra Johnson, Mary Murphy (II), Wade Robson
Summary:
Viewer votes and the bottom three groups are revealed. Three men, and three women must dance for the judges votes. In the end, one male and one female will be sent home.
Nigel Lythgoe, Mary Murphy, and Mia Michaels are again the judges.
Genre(s):
Reality

,

Game Show

,

Arts

,

Music
Seasons & Episodes
Season 16

Season 15

Season 14

Season 13

Season 12

Season 11

Season 10

Season 9

Season 8

Season 7

Season 6

Season 5

Season 4

Season 3

Season 3 Overview

Air Date: May 24, 2007

S3:E24. The Finale

Air Date: August 16, 2007

S3:E22. Top 4: The Finale

Air Date: August 15, 2007

S3:E21. Top 6

Air Date: August 8, 2007

S3:E21. Top 6 Results

Air Date: August 13, 2007

S3:E20. Top 8 Results

Air Date: August 2, 2007

S3:E19. Top 8

Air Date: August 1, 2007

S3:E18. Top 10 Results

Air Date: July 26, 2007

S3:E16. Top 10

Air Date: July 25, 2007

S3:E16. Top 12 Results

Air Date: July 19, 2007

S3:E15. Top 12

Air Date: July 18, 2007

S3:E14. Top 14 Results

Air Date: July 12, 2007

S3:E12. Top 16 Results

Air Date: June 28, 2007

S3:E12. Top 14

Air Date: July 11, 2007

S3:E11. Top 16

Air Date: June 27, 2007

S3:E10. Top 18 Results

Air Date: June 21, 2007

S3:E9. Top 18

Air Date: June 20, 2007

S3:E8. Top 20 Results

Air Date: June 14, 2007

S3:E7. Top 20

Air Date: June 13, 2007

S3:E6. Las Vegas Round: Call-Back Week

Air Date: June 7, 2007

S3:E5. Las Vegas Round: Call-Back Week

Air Date: June 6, 2007

S3:E4. Audition #4: Atlanta

Air Date: May 31, 2007

S3:E3. Auditions #2 and 3: LA and Chicago

Air Date: May 30, 2007

S3:E3. Auditions #3: Chicago

Air Date: May 30, 2007

S3:E2. Auditions #2: Los Angeles

Air Date: May 30, 2007

S3:E1. Auditions #1: New York

Air Date: May 24, 2007

Season 2

Season 1