Network:

CBS

Series Premiere Date:

Sep 24, 2007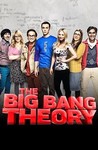 Please enter your birth date to watch this video:
You are not allowed to view this material at this time.
With so few traditional sitcoms on the air this year, the new ones had better be good. Happily for viewers, Fox's "Back to You" and CBS's Big Bang Theory qualify as generally welcome newcomers.

Half the fun in this outlandishly funny sitcom is that Penny is so spacey that she doesn't appear to recognize what hard-core nerds Leonard and Sheldon really are--even the presence in their bathroom of Luke Skywalker No-More-Tears Shampoo doesn't tip her off.

"Chuck" has interests similar to those of the heroes of Big Bang, including a lack of interest in chasing women, but his comedy is more inventive--the better bet in a new era in which the nerd no longer loses, but the best nerd show wins.

It's just the same joke endlessly repeated--the everyday translated into geek-speak, and the obscure and difficult treated as if it were common knowledge.... These are perilous times for sitcoms, and Lorre & Co. may want to think up another.

While it's got that professional Burrows sheen of unerrant joke delivery--especially from the talented Galecki, who can do this in his sleep--you have to assume the pile of scripts on his desk in this hurting age for the three-camera studio-audience format isn't what it once was.

Even if the jokes on this show weren't tired and mean-spirited, it would be hard to care about any comedy that hates its own lead characters so much.
I absolutely love this show, it's brought me laughs in ways that I couldn't have imagined, its so different from your usual comedy that it

I absolutely love this show, it's brought me laughs in ways that I couldn't have imagined, its so different from your usual comedy that it makes it great, although I know that if another sitcom tried to copy it's style, it wouldn't work because it wouldn't have any Sheldon in it.

…

Expand

Although it can sometimes feel like jokes are repeated, the show is a shining example of geek culture, full of funny comic, movie and video

Although it can sometimes feel like jokes are repeated, the show is a shining example of geek culture, full of funny comic, movie and video game references that young people, like me, will lap up.

…

Expand

A lot of people hate the show for its stereotypical wannabe nerd geek jokes, and I for one was of them those people; but the more I watched,

A lot of people hate the show for its stereotypical wannabe nerd geek jokes, and I for one was of them those people; but the more I watched, the more I liked.

Of coarse I enjoy a lot of the same activities that the show is based around, including astronomy so I connected to it on a personal level.

I expect people in their middle ages with no likes of ANY of those activities to be extremely bother by it.

…

Expand

The cast of characters have become endearing over the seven series. Series five through seven have explored each character a little more

The cast of characters have become endearing over the seven series. Series five through seven have explored each character a little more deeply to good effect.
Comedic situations have varied in strength quite a bit, but the settling of relationships has levelled it all off somewhat.
The plea to Mr Lorre now is Please, PLEASE, don't let the show become a doddering train wreck in the same way as 2 1/2 Men! I feel it is just starting to get a little wobbly already.

…

Expand

while i can appreciate the fun (cheesy but fun) concept and Simon Helberg's exquisite performance all the other actors are bad and the laugh

while i can appreciate the fun (cheesy but fun) concept and Simon Helberg's exquisite performance all the other actors are bad and the laugh track is distracting, but the writing isn't **** and i cant say that about the seasons that followed.

…

Expand

BAZINGA BAZINGA BAZINGA. This taught me nothing about the evolution of mankind, I showed this too my students and I was appalled to see sex

BAZINGA BAZINGA BAZINGA. This taught me nothing about the evolution of mankind, I showed this too my students and I was appalled to see sex joke after sex joke. The youngsters shouldn't hear it. Expect a letter in your mailbox.

…

Expand