Network:

A&E

Series Premiere Date:

Nov 18, 2018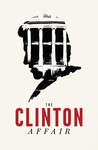 Summary:

The six-part documentary from Alex Gibney and Blair Foster takes a look at the Clinton-Lewinsky scandal with new interviews with Ken Starr and Monica Lewinsky.

Genre(s):

Movie/Mini-Series

,

News/Documentary

,

Documentary
Show Type:

Mini-Series

Season 1 premiere date:

Nov 18, 2018

Episode Length:

60
The Clintons aren't interviewed, but enough friends, lawyers and confidants are to provide a glimpse of their view from inside the fishbowl. And even when it doesn't say so, The Clinton Affair effectively conveys that what transpired 20 years ago isn't mere history; rather, the ripples are still being very much felt today.

Beyond the emotional resonance of The Clinton Affair, director Blair Foster does an excellent job in structuring the history of and leading up to the impeachment proceedings that occurred 20 years ago while also emphasizing the emotional toll they took on everyone involved.

Director Blair Foster marshals a vast quantity of facts and of footage (from contemporaneous news reports to present-day interviews), but this story, too, might have been pruned back. Perhaps the element of the documentary that works best is the inclusion of Lewinsky and Clinton harassment accuser Paula Jones on-camera.

Interviews with journalists, Washington insiders and political wonks fill in the rest, but the middle episodes hone so far into Lewinsky's experience and Linda Tripp's machinations that the documentary starts to feel as riveting as reconciling an expense report.
My primary criteria for historical documentaries is simple -- does it give new information or does it present known information in a new

My primary criteria for historical documentaries is simple -- does it give new information or does it present known information in a new light? This series does both, and well.

It's hard to believe it's been 20 years since this happened, and chances are your gut reaction to the scandal was dictated by your politics. I know mine was. Put that aside for these six episodes, and you'll quickly find no heroes or monsters here, but a complex, messy, trite yet consequential episode in American history as complicated as the people who lived in it.

And the Kavanaugh beacon dropped near the end of the series provides a queasy, contemporary coda that is hard to shake. Overall, the series breaks no new ground but that's not a bad thing.

…

Expand