Network:

CBS

Series Premiere Date:

Apr 9, 2019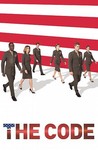 Summary:

Colonel Eisa Turnbull (Dana Delany) heads up the staff of attorneys for the Marine Corps' Judge Advocate Division, which includes Capt. John "Abe" Abraham (Luke Mitchell), 2nd Lieutenant Harper Li (Phillipa Soo), Major Maya Dobbins (Anna Wood), Major Trey Ferry (Ato Essandoh), and Warrant

Colonel Eisa Turnbull (Dana Delany) heads up the staff of attorneys for the Marine Corps' Judge Advocate Division, which includes Capt. John "Abe" Abraham (Luke Mitchell), 2nd Lieutenant Harper Li (Phillipa Soo), Major Maya Dobbins (Anna Wood), Major Trey Ferry (Ato Essandoh), and Warrant Officer Carlton Prickett (Raffi Barsoumian) in this military legal drama co-created by Craig Sweeny and Craig Turk.

…

Expand

Genre(s):

Drama
Season 1 premiere date:

Apr 9, 2019

Episode Length:

60
It is consistently diverting and sometimes educational. And its characters, and the actors who play them, even when you can make out the clockwork animating their actions, are easy to like, and even care about, as something approximating people.

The Code, which is both nicely produced and also thoroughly predictable, looks destined to likewise get a Season Two.

There's not much to cracking "The Code," which is a paint-by-numbers show if ever there was one.

It also isn't nearly as lively and fun as you might hope for from a reteaming of Sweeny and director Marc Webb, who also collaborated on Limitless, an above-average take on the CBS procedural formula and the best-case scenario for CBS latching onto a movie. The Code is something resolutely more average.

Much of this feels like programming CBS has done elsewhere, and more effectively. The argument for The Code is its willingness to probe into aspects of military life and the traumas that go along with it--but given how jauntily, artificially upbeat so much of the series is, it's unclear how serious the show even is about its central premise.
A poor attempt at A Few Good Men, not as good as the former JAG and they can't even get the uniform for a Navy Commander right.

If this show doesn't shape up fast it won't make it. Either they didn't have Marine advisers or they ignored. Just a few of the many details

If this show doesn't shape up fast it won't make it. Either they didn't have Marine advisers or they ignored. Just a few of the many details they got wrong: non-regulation haircuts, incorrect and incorrectly worn uniforms, terrible salutes and many more. JAG got the details right that is part of what made the show enjoyable. However even JAG had problems the first year so to the people at The Code, hire some decent advisers asap. It's hard to enjoy the story when you can't get past the details.

…

Expand

Mindless trash, cliched, purloined plot {A Few Good Men] many details are from McHale's Navy level of accuracy. Navy doctor on trial in

Mindless trash, cliched, purloined plot {A Few Good Men] many details are from McHale's Navy level of accuracy. Navy doctor on trial in first episdoe, a Commander, has two stripes of a Lieutenant. Who is the show runner? This stuff is obnoxious and insulting. In this age of the military very actively engaged around the world, both the public and the military deserve something far better, not just the trappings of the uniforms, but the hard issue that arebeing confronted

…

Expand

It is pretty clear that whoever is the shows military advisor is not a Marine. It absolutely has to be a Marine that does this. There are so

It is pretty clear that whoever is the shows military advisor is not a Marine. It absolutely has to be a Marine that does this. There are so many exact terms, mannerisms, and protocols that are Marine specific. A soldier, sailor or airman just won't do. It is like having a general practitioner be an advisor on a surgery drama. If you have not done it, you can't possibly know important details required to make the drama credible.

…

Expand

Really? I watched the first episode... Disappointing... Most series kick of their first episodes with something memorable.... And this one

Really? I watched the first episode... Disappointing... Most series kick of their first episodes with something memorable.... And this one did too! I'll remember not to waste my time on a second episode...

…

Expand