Network:

Starz

Series Premiere Date:

Apr 10, 2016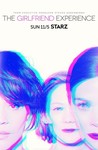 Summary:

The drama series based on Steven Soderbergh 2009 film of the same name follows law student Christine Reade (Riley Keough) as she becomes a call-girl who provides the "girlfriend experience" to her clients.

Genre(s):

Drama
Season 1 premiere date:

Apr 10, 2016

Episode Length:

30
Please enter your birth date to watch this video:
You are not allowed to view this material at this time.
The Girlfriend Experience
The imagery is gorgeous yet curt and parred, with jagged editing complementing the declaratory dialogue and Shane Carruth's spare score.

There's plenty of plot to contend with, as she tries to balance multiple lives and multiple worlds. But this stark, frank look at a very real thing, that really happens all the time, does tough but oddly beautiful work with exposing this quite real ethos.

The show is provocative, sexually and mentally; it's alluring and sordid, arousing and disturbing, a unique viewing experience.

The Girlfriend Experience" allows for pauses that television (other than "Rectify") often does not. Sometimes these pauses can be presented in a way that feels too self-aware, but it starts to become a show with its own voice around episode five.

Keough's Christine is fascinatingly inscrutable, and the 26-year-old actress (Elvis's granddaughter, incidentally) carries the series with her chilly poise and enigmatic composure. The show, written and directed by Amy Seimetz and Lodge Kerrigan, offers no exposition whatsoever, rather following Christine from scene to scene and only occasionally abandoning her when plot necessitates it.

The Girlfriend Experience proves more interesting than engrossing, perhaps because there doesn't seem to be a single character willing to raise his or her voice above library-corridor volume, connect in any way that's not ultimately about money or power, or overtly express the possible negative side effects of selling your body for cash.

Mostly the half-hour segments move in and out of often disjointed moments of Christine's escort-driven life at a pace that seems intentionally, and unforgivably, elliptical.
An extremely intelligent show, possibly the best I have seen in many years. I suspect the negative reviews posted here were written by those

An extremely intelligent show, possibly the best I have seen in many years. I suspect the negative reviews posted here were written by those who watched it because of its subject matter; if you watch it for "soft porn excitement" it's bound to disappoint. Watch it for its interesting approach to storytelling, its unique visuals and sounds and you'll find yourself mesmerised by this gem of a show.

…

Expand

I've only seen first 4 episode and I often stop watching cable dramas after 2 or 3 but I won't stop watching this one. 'Polished' is putting

I've only seen first 4 episode and I often stop watching cable dramas after 2 or 3 but I won't stop watching this one. 'Polished' is putting it mildly, and the tone of Soderbergh's 2009 film is very much in evidence. Lots of questions, unanswered intentionally. Is it formulaic? Are WE formulaic? Does it matter? Should it? etc. Seriously addictive TV.

…

Expand

Great acting, smart dialogues, the 30-minutes long makes you very addicted to the plot and the visuals are so stunning. It's a very sexy and

Great acting, smart dialogues, the 30-minutes long makes you very addicted to the plot and the visuals are so stunning. It's a very sexy and seductive show.

…

Expand

I really liked the first few episodes. That premise would have been enough to carry the show for an entire season, at least for me. I found

I really liked the first few episodes. That premise would have been enough to carry the show for an entire season, at least for me. I found the setup interesting, but then a major plot turning point occurs, and it takes over the direction of the story. I just wasn't as interested in the show that continued after that turning point.

I think you should watch it, though. The lead character is clever and isn't entirely good or bad. She's complicated and unique, characteristics that are sorely lacking in many other shows.

…

Expand

Good overall story / plot and pretty good casting (for the primary characters). Unfortunately not much story in between the key plot points to

Good overall story / plot and pretty good casting (for the primary characters). Unfortunately not much story in between the key plot points to give the show any particular substance. There are simply too many 25 minute episodes contain irrelevant sex scenes (or similar) as nothing more than useless filler. The show likes to spend three minutes on a scene, when one minute will do. There is also tendency to drop or modify story arcs and make modifications as it sees fit to suit the current episodes agenda. Can also be annoying that some of the one-episode characters cast, are too alike in appearance to other, one-episode characters.

…

Expand

If you want some cheap soft porn excitement then this is for you, but if you want a dull boring plot with the acts phoning it in then this is

If you want some cheap soft porn excitement then this is for you, but if you want a dull boring plot with the acts phoning it in then this is the one that will deliver it to you!

…

Expand

A plot that echos the unrealistic fantasies found in Fifty Shades of Grey, except this time focusing on the call girl profession. The main

A plot that echos the unrealistic fantasies found in Fifty Shades of Grey, except this time focusing on the call girl profession. The main character is constantly pandered to by wealthy businessmen clients despite her plain looks, emotionless expressions, and dull personality.

The dialog feels stilted and the characters feel more like caricatures than real people. The plot twists feel staged as if only to create some sense of drama, rather than occurring organically.
And for those intrigued by the sex appeal of the show.. even those scenes are dull and passionless.

Post production is done well though, and it's a nice looking show, albeit a bit on the dark side (everything seems to be muted shades of grey).

All in all a very disappointing show.

…

Expand