Network:

NBC

Series Premiere Date:

Jan 31, 1944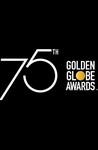 Summary:

Seth Meyers hosted the 75th Golden Globes Awards with Oprah Winfrey receiving the Cecil B. DeMille Award.

Genre(s):

Events & Specials
Show Type:

Special

Season 75 premiere date:

Jan 7, 2018

Episode Length:

120
[Seth Meyers] delivered a damn fine and exceptionally funny performance under raw, delicate conditions, but this was Oprah's Golden Globes, and no one was going to take it away from her and the women she championed. ... The women were magnificent Sunday night, and at least one man was phenomenal; let them set the tone for the future of Oprah's vision.

Meyers did a good job, setting a high bar for hosting in a time of tricky comedy. He freely named names, throwing out early mentions of Harvey Weinstein and Kevin Spacey. The laughter could be nervous, but Meyers was borderline whimsical in his fury. ... Everyone got their minute at the 2018 Golden Globes. And even the imperfections left me blissful.

Meyers delivered a carefully crafted monologue that took well-phrased shots at Weinstein, Kevin Spacey, and Woody Allen, while also making room for Poehler, talking from her seat, to deliver the biggest laughs of the segment with a couple of raucous, mansplaining jabs. ...Sure, some of the chatter was a little bit tedious because of sheer repetition, but it was a higher class of tedium — nobler and more heartfelt, and effective in its fervor and sincerity. Later in the evening, Oprah Winfrey turned her acceptance speech for the Cecil B. DeMille Award into a stirring talk about race and class and history. It was a world-class speech.

In a cultural moment as fraught as this one, an awards show can't be everything to everyone. But as a host, Meyers did his best to make it work, with some help from the winners. His performance wasn't perfect, but it set a high bar for the rest of awards season, and repeat Oscars host Jimmy Kimmel.

An evening that balanced the completely expected with a few moments that were refreshingly unpredictable, starting with the symbolic sartorial blackout for the Globes red carpet and ending with Natalie Portman's sucker punch to the nads in the wake of Winfrey's speech.

Less an awards show and more a prolonged statement of cultural correction, Sunday's Golden Globe Awards telecast nevertheless managed to keep things fairly entertaining in the midst of revolution.

Oprah Winfrey brought the house down with a speech calling for the day when no woman would have to say "Me too." ... Though many award recipients wanted to show solidarity, not all were as comfortable or animated in speaking, and at times the stream of "Up with Women" sentiments were as monochromatic as all those black dresses. Though seemingly well intended, it felt more perfunctory than a sign of some bigger shift. And then there were the poor, uncomfortable men who didn't know what to do in this new world of truth-speak. ... During the ceremony, Meyers half entertained, half challenged the audience to take a good hard look at their own industry.
The Golden Globes of 2018, no doubt are so controversial that I do not give the impression, women in black left me freaking out, but the

The Golden Globes of 2018, no doubt are so controversial that I do not give the impression, women in black left me freaking out, but the winners left me a good feeling.

…

Expand

Hollywood was built on abuse of power and people selling their morals to advance their careers. So I find it especially irritating that this

Hollywood was built on abuse of power and people selling their morals to advance their careers. So I find it especially irritating that this awards show consisted of Hollywood telling us that abuse needs to stop. How about taking your own advice?

Disappointingly, this version of the Golden Globes was almost completely devoid of fun. It is usually the best of the awards shows for its more casual atmosphere, but certainly not this year!

…

Expand

Golden Globes? More like a 2 hour Social Movement commercial! Nothing in this world is safe from the shoehorning of Politics now.

Great. Now not only is our president a reality TV star, but our film/art award ceremonies all have to be political, ideological lectures held

Great. Now not only is our president a reality TV star, but our film/art award ceremonies all have to be political, ideological lectures held by ultra rich celebrities. Watch out what you nominate . . . watch out what you you say . . . water everything down to please the poltically correct- they make sure to bolster sales for the world's largest newspaper, all the while. Gross. I'll stick to Cannes.

…

Expand