Network:

ABC

Series Premiere Date:

Sep 25, 2017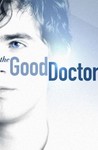 Starring:

Richard Schiff

,

Hill Harper

,

Nicholas Gonzalez

Summary:

Based on the 2013 South Korean series of the name, Dr. Shaun Murphy (Freddie Highmore) is a surgeon with autism and savant syndrome who begins working at San Jose St. Bonaventure Hospital with the support of his mentor Dr. Aaron Glassman (Richard Schiff) in this medical drama from David

Based on the 2013 South Korean series of the name, Dr. Shaun Murphy (Freddie Highmore) is a surgeon with autism and savant syndrome who begins working at San Jose St. Bonaventure Hospital with the support of his mentor Dr. Aaron Glassman (Richard Schiff) in this medical drama from David Shore and Daniel Dae Kim.

…

Expand

Genre(s):

Drama
Season 1 premiere date:

Sep 25, 2017

Episode Length:

60
Please enter your birth date to watch this video:
You are not allowed to view this material at this time.
Highmore plays his lead role to near-perfection amid all the considerable medical jargon and jockeying for position among his supposedly more enlightened colleagues. The Good Doctor engagingly drops Dr. Shaun in their midst as both a lamb and a lion with a muted roar. The story possibilities are readily apparent on a number of fronts in the best broadcast network medical drama since Hugh Laurie contrastingly bruised his way through House.

It's emotion that moves the story forward. Highmore's face and attitude. Schiff's faith and moral weight. Thomas' curiosity-generosity. That sets it apart from "House."

Shore has established the boilerplate world, and thanks to his leads, it has potential to evolve. But this first episode leans hard into the sudsy pontificating; hopefully, it's just opening-night jitters for a show featuring a person with a condition rarely showcased on TV outside of A Very Special Episode.

The Good Doctor struggles to balance its tone. In an effort to prevent Shaun from being the butt of its jokes Good Doctor leans too far in the other direction, venturing into mawkishness. ... But still, there are the seeds of a engaging procedural in the pilot.

Shaun improvising surgical procedures with whatever he can find on a TSA conveyer belt, or flashbacks to Shaun's very difficult childhood, are effective, and promise a solid, if familiar, show to come. But boy oh boy do the scenes where his colleagues debate Shaun's fitness for the job labor, while also feeling like artifacts from around when Big Bang Theory debuted, if not earlier.

The Good Doctor is shameless in its emotional manipulation, going so far as to include a dead bunny at one point. We may want to resist having our heartstrings pulled, but regardless of how hokey the series is, get out your handkerchiefs and call me in the morning.

For a show that wants us to respect Shaun's intelligence, The Good Doctor lacks any respect for viewer intelligence.
This show is why I turn on my TV on Mondays. The concept and acting are terrific and intelligent, and the casting is perfect. It's simply

This show is why I turn on my TV on Mondays. The concept and acting are terrific and intelligent, and the casting is perfect. It's simply the best of the best. What more is there to say?

…

Expand

wonderful, marvelous, emotional, fresh with a great actors. just love it and wait every week with impatience to see a new episode.
You feelwonderful, marvelous, emotional, fresh with a great actors. just love it and wait every week with impatience to see a new episode.
You feel an immediate empathy for the main character, and it is really interesting to see his development.

…

Expand

what a wonderful show, with such a GREAT story. David Shore has always been my favorite TV Show Creator, from House, to this, he is truly

what a wonderful show, with such a GREAT story. David Shore has always been my favorite TV Show Creator, from House, to this, he is truly AMAZING! Freddie Highmore (Bates Motel/August Rush/ Charlie And The Chocolate Factory) plays the role of Shaun to a "T". Freddie Highmore, not only deserves to have the show Renewed for 2 additional seasons, but, an Emmy-Award WIN for his outstanding acting in a lead role! also, Hill Harper, is absolutely stunning, and he has come a long way since his Limitless role. overall, GREAT Show, and GREAT Monday night choice.

…

Expand

So far so good, bit cheesy & disjointed sure, but a good house-ish medical show just the same. Not having experience with anyone "on the

So far so good, bit cheesy & disjointed sure, but a good house-ish medical show just the same. Not having experience with anyone "on the spectrum" can't say how accurate or realistic this portrayal of an autistic doctor is, but the show's fun to watch.

…

Expand

This show's not too bad but I think more people should die. It's not realistic enough in that department. Everytime a patient has a risky

This show's not too bad but I think more people should die. It's not realistic enough in that department. Everytime a patient has a risky surgery, they come so close to death and then it's like God comes to the rescue EVERY SINGLE TIME and they miraculously survive.

…

Expand

An interesting show with potential, thought the first episodes I have watched have not yet demonstrated the ability to become an interesting

An interesting show with potential, thought the first episodes I have watched have not yet demonstrated the ability to become an interesting medical drama. Freddie Highmore's portrayal of an autistic/asperger syndrome surgeon is a bit hard to believe. I can accept mild symptoms as a possibility but not the symptoms as presented on this series. Secondly, the medical procedures portrayed are a bit of a stretch and will have the medical community laughing in the aisles. Not even 'Grey's Anatomy' dives into the medical procedure impossibilities that this series writes into the script. 'The Good Doctor' needs a medical script advisor.

…

Expand

Because the doctor is a high functioning autistic person does not mean he must sound like a 1960's robot. HOW insulting. I know several

Because the doctor is a high functioning autistic person does not mean he must sound like a 1960's robot. HOW insulting. I know several autistic people on various levels of the spectrum and NOT ONE sounds like this. Way to portray these people in such a sterotypical, insulting manner possible.

…

Expand