The Lahiris and the Castellanos

Please enter your birth date to watch this video:

You are not allowed to view this material at this time.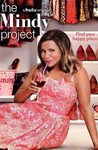 Episode Details & Credits
Summary:
Mindy's and Danny's folks meet for the first time at their engagement party, which turns into an awkward affair thanks to the parents' clashing personalities. Meanwhile, Mindy confronts Danny with a secret.
Seasons & Episodes
Season 6

Season 5

Season 4

Season 4 Overview

Air Date: September 15, 2015

S4:E26. Homewrecker

Air Date: July 5, 2016

S4:E25. Freedom Tower Women's Health

Air Date: June 28, 2016

S4:E24. My Kid Stays in the Picture

Air Date: June 21, 2016

S4:E23. There's No Crying in Softball

Air Date: June 14, 2016

S4:E22. Princeton Charming

Air Date: June 7, 2016

S4:E21. Under the Texan Sun

Air Date: May 31, 2016

S4:E20. Trap Queen

Air Date: May 24, 2016

S4:E20. The Greatest Date in the World

Air Date: May 24, 2016

S4:E19. Baby Got Backslide

Air Date: May 17, 2016

S4:E18. Bernardo & Anita

Air Date: May 10, 2016

S4:E16. Mindy Lahiri Is DTF

Air Date: April 26, 2016

S4:E15. So You Think You Can Finance?

Air Date: April 19, 2016

S4:E15. 2 Fast 2 Serious

Air Date: April 19, 2016

S4:E14. Will They or Won't They?

Air Date: April 12, 2016

S4:E13. When Mindy Met Danny

Air Date: December 8, 2015

S4:E12. The Parent Trap

Air Date: December 1, 2015

S4:E11. The Lahiris and the Castellanos

Air Date: November 24, 2015

S4:E10. The Departed

Air Date: November 17, 2015

S4:E9. Jody Kimball-Kinney Is My Husband

Air Date: November 10, 2015

S4:E8. Later Baby

Air Date: November 3, 2015

S4:E7. Mindy and Nanny

Air Date: October 27, 2015

S4:E6. Road Trip

Air Date: October 20, 2015

S4:E5. Stay-at-Home MILF

Air Date: October 13, 2015

S4:E4. The Bitch Is Back

Air Date: October 6, 2015

S4:E3. Leo Castellano Is My Son

Air Date: September 29, 2015

S4:E2. C Is for Coward

Air Date: September 22, 2015

S4:E1. While I Was Sleeping

Air Date: September 15, 2015

Season 3

Season 2

Season 1