The One About the Yiddish Vampire
RELEASE DATE:
February 9, 2020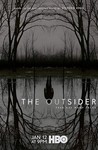 Episode Details & Credits
HBO |
Air Date:
February 9, 2020
Summary:
Holly presents her unusual theory about the connection between two other mysterious child murders and the Frankie Peterson case. While Ralph remains skeptical, a more receptive Yunis suggests they start looking into Claude, the last person to have contact with Terry. Jeannie's attempt to include Glory in their group of concerned citizens backfires.
Genre(s):
Drama

,

Horror

,

Suspense
Seasons & Episodes
Season 1

Season 1 Overview

Air Date: January 12, 2020

S1:E10. Must/Can't

Air Date: March 8, 2020

S1:E9. Tigers and Bears

Air Date: March 1, 2020

S1:E8. Foxhead

Air Date: February 23, 2020

S1:E7. In the Pines, In the Pines

Air Date: February 16, 2020

S1:E6. The One About the Yiddish Vampire

Air Date: February 9, 2020

S1:E5. Tear-Drinker

Air Date: February 2, 2020

S1:E4. Que Viene el Coco

Air Date: January 26, 2020

S1:E3. Dark Uncle

Air Date: January 19, 2020

S1:E2. Roanoke

Air Date: January 12, 2020

S1:E1. Fish in a Barrel

Air Date: January 12, 2020