Please enter your birth date to watch this video:

You are not allowed to view this material at this time.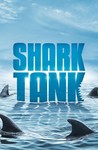 Episode Details & Credits
ABC |
Air Date:
November 21, 2014
Summary:
GoPro CEO Nick Woodman is a guest on the panel. Pitches include a farmer's healthier tortilla chip made from fresh-picked sweet corn; and the manufacturer of scented fire logs. Also: an update on Robert Herjavec's Season 5 investment in a company that sells ugly Christmas sweaters.
Genre(s):
Reality

,

Game Show

,

Business
Seasons & Episodes
Season 11

Season 10

Season 9

Season 8

Season 7

Season 6

Season 6 Overview

Air Date: September 26, 2014

S6:E29. 2015/05/15

Air Date: May 15, 2015

S6:E28. 2015/05/08

Air Date: May 8, 2015

S6:E27. 2015/05/01

Air Date: May 1, 2015

S6:E26. Episode 26

Air Date: April 24, 2015

S6:E25. 2015/04/17

Air Date: April 17, 2015

S6:E24. Episode 24

Air Date: April 10, 2015

S6:E23. 2015/03/20

Air Date: March 20, 2015

S6:E22. 2015/03/13

Air Date: March 13, 2015

S6:E21. 2015/03/06

Air Date: March 6, 2015

S6:E20. 2015/02/20

Air Date: February 20, 2015

S6:E19. Episode 20

Air Date: February 13, 2015

S6:E18. 2015/02/06

Air Date: February 6, 2015

S6:E17. 2015/02/03

Air Date: February 3, 2015

S6:E16. Episode 16

Air Date: January 30, 2015

S6:E15. 2015/01/16

Air Date: January 16, 2015

S6:E14. 2015/01/13

Air Date: January 13, 2015

S6:E13. 2015/01/09

Air Date: January 9, 2015

S6:E12. 614

Air Date: December 12, 2014

S6:E11. 613

Air Date: December 5, 2014

S6:E10. 612

Air Date: November 21, 2014

S6:E9. 610

Air Date: November 14, 2014

S6:E8. 608

Air Date: November 7, 2014

S6:E7. 609

Air Date: October 31, 2014

S6:E6. 604

Air Date: October 24, 2014

S6:E5. 605

Air Date: October 17, 2014

S6:E4. 606

Air Date: October 10, 2014

S6:E3. 603

Air Date: October 3, 2014

S6:E2. 602

Air Date: September 26, 2014

S6:E1. 601

Air Date: September 26, 2014

Season 5

Season 4

Season 3

Season 2

Season 1