Please enter your birth date to watch this video:

You are not allowed to view this material at this time.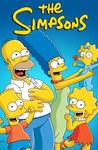 Episode Details & Credits
FOX |
Air Date:
November 12, 1992
Summary:
Bart falls hard for his new next door neighbor, young teenager, Laura Powers. But try as he might, Bart can't get Laura to take interest in him romantically and is heartbroken when he finds out that Laura is interested in Jimbo Jones.
Genre(s):
Comedy

,

Animation
Seasons & Episodes
Season 32

Season 31

Season 30

Season 29

Season 28

Season 27

Season 26

Season 25

Season 24

Season 23

Season 22

Season 21

Season 20

Season 19

Season 18

Season 17

Season 16

Season 15

Season 14

Season 13

Season 12

Season 11

Season 10

Season 9

Season 8

Season 7

Season 6

Season 5

Season 4

Season 4 Overview

Air Date: September 24, 1992

S4:E22. Krusty Gets Kancelled

Air Date: May 13, 1993

S4:E21. Marge in Chains

Air Date: May 6, 1993

S4:E20. Whacking Day

Air Date: April 29, 1993

S4:E19. The Front

Air Date: April 15, 1993

S4:E18. So It's Come to This: A Simpsons Clip Show

Air Date: April 1, 1993

S4:E17. Last Exit to Springfield

Air Date: March 11, 1993

S4:E16. Duffless

Air Date: February 18, 1993

S4:E15. I Love Lisa

Air Date: February 11, 1993

S4:E14. Brother From the Same Planet

Air Date: February 4, 1993

S4:E13. Selma's Choice

Air Date: January 21, 1993

S4:E12. Marge vs. the Monorail

Air Date: January 14, 1993

S4:E11. Homer's Triple Bypass

Air Date: December 17, 1992

S4:E10. Lisa's First Word

Air Date: December 3, 1992

S4:E9. Mr. Plow

Air Date: November 19, 1992

S4:E8. New Kid on the Block

Air Date: November 12, 1992

S4:E7. Marge Gets a Job

Air Date: November 5, 1992

S4:E6. Itchy & Scratchy: The Movie

Air Date: November 3, 1992

S4:E5. Treehouse of Horror III

Air Date: October 29, 1992

S4:E4. Lisa the Beauty Queen

Air Date: October 15, 1992

S4:E3. Homer the Heretic

Air Date: October 8, 1992

S4:E2. A Streetcar Named Marge

Air Date: October 1, 1992

S4:E1. Kamp Krusty

Air Date: September 24, 1992

Season 3

Season 2

Season 1