$pringfield (Or, How I Learned to Stop Worrying and Love Legalized Gambling)

Please enter your birth date to watch this video:

You are not allowed to view this material at this time.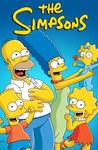 Episode Details & Credits
FOX |
Air Date:
December 16, 1993
Summary:
During a town meeting, Principal Skinner pitches the idea of opening a casino. Mr. Burns adopts this notion and builds the "Mr. Burns' Casino." Homer takes a job as a blackjack dealer and Marge takes up gambling. At home, Lisa is having difficulties with her school project and Bart opens a treehouse casino.
Genre(s):
Comedy

,

Animation
Seasons & Episodes
Season 32

Season 31

Season 30

Season 29

Season 28

Season 27

Season 26

Season 25

Season 24

Season 23

Season 22

Season 21

Season 20

Season 19

Season 18

Season 17

Season 16

Season 15

Season 14

Season 13

Season 12

Season 11

Season 10

Season 9

Season 8

Season 7

Season 6

Season 5

Season 5 Overview

Air Date: September 30, 1993

S5:E22. Secrets of a Successful Marriage

Air Date: May 19, 1994

S5:E21. Lady Bouvier's Lover

Air Date: May 12, 1994

S5:E20. The Boy Who Knew Too Much

Air Date: May 5, 1994

S5:E19. Sweet Seymour Skinner's Baadasssss Song

Air Date: April 28, 1994

S5:E18. Burns' Heir

Air Date: April 14, 1994

S5:E17. Bart Gets an Elephant

Air Date: March 31, 1994

S5:E16. Homer Loves Flanders

Air Date: March 17, 1994

S5:E15. Deep Space Homer

Air Date: February 24, 1994

S5:E14. Lisa vs. Malibu Stacy

Air Date: February 17, 1994

S5:E13. Homer and Apu

Air Date: February 10, 1994

S5:E12. Bart Gets Famous

Air Date: February 3, 1994

S5:E11. Homer the Vigilante

Air Date: January 6, 1994

S5:E10. $pringfield (Or, How I Learned to Stop Worrying and Love ...

Air Date: December 16, 1993

S5:E9. The Last Temptation of Homer

Air Date: December 9, 1993

S5:E8. Boy-Scoutz 'N the Hood

Air Date: November 18, 1993

S5:E7. Bart's Inner Child

Air Date: November 11, 1993

S5:E6. Marge on the Lam

Air Date: November 4, 1993

S5:E5. Treehouse of Horror IV

Air Date: October 28, 1993

S5:E4. Rosebud

Air Date: October 21, 1993

S5:E3. Homer Goes to College

Air Date: October 14, 1993

S5:E2. Cape Feare

Air Date: October 7, 1993

S5:E1. Homer's Barbershop Quartet

Air Date: September 30, 1993

Season 4

Season 3

Season 2

Season 1