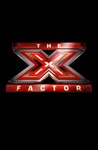 Episode Details & Credits
Starring:
Sharon Osbourne, Simon Cowell, Kate Thornton, Louis Walsh, Steve, Rowetta Satchell, tabby, verity, G4, Voices With Soul, Two To Go
Summary:
The judges visit Scotland. The talent is very poor and the success rate of getting through to the next round is very low. The judges aren't very pleased. Sharon, annoyed at Simon, pours two glasses of water over his head.
Genre(s):
Reality

,

Game Show
Seasons & Episodes
Season 15

Season 14

Season 13

Season 13

Season 12

Season 11

Season 11

Season 10

Season 9

Season 8

Season 7

Season 6

Season 5

Season 4

Season 3

Season 3

Season 2

Season 1

Season 1 Overview

Air Date: September 4, 2004

S1:E24. Results 8

Air Date: December 11, 2004

S1:E23. Live Show - The Final

Air Date: December 11, 2004

S1:E22. Results 7

Air Date: December 4, 2004

S1:E21. Live Show - The Semi Final

Air Date: December 4, 2004

S1:E20. Results 6

Air Date: November 27, 2004

S1:E19. Live Show 6

Air Date: November 27, 2004

S1:E18. Results 5

Air Date: November 20, 2004

S1:E17. Live Show 5

Air Date: November 20, 2004

S1:E16. Results 4

Air Date: November 13, 2004

S1:E15. Live Show 4

Air Date: November 13, 2004

S1:E14. Results 3

Air Date: November 6, 2004

S1:E13. Live Show 3

Air Date: November 6, 2004

S1:E12. Results 2

Air Date: October 30, 2004

S1:E11. Live Show 2

Air Date: October 30, 2004

S1:E10. Results 1

Air Date: October 23, 2004

S1:E9. Live Show 1

Air Date: October 23, 2004

S1:E8. Judges' Houses

Air Date: October 16, 2004

S1:E7. Boot Camp 2

Air Date: October 16, 2004

S1:E6. Boot Camp 1

Air Date: October 9, 2004

S1:E5. The Auditions 5

Air Date: October 2, 2004

S1:E4. The Auditions 4

Air Date: September 25, 2004

S1:E3. The Auditions 3

Air Date: September 18, 2004

S1:E2. The Auditions 2

Air Date: September 11, 2004

S1:E1. The Auditions 1

Air Date: September 4, 2004

Season 1

Season 1 Overview

Air Date: September 4, 2004

S1:E24. Results 8

Air Date: December 11, 2004

S1:E23. Live Show - The Final

Air Date: December 11, 2004

S1:E22. Results 7

Air Date: December 4, 2004

S1:E21. Live Show - The Semi Final

Air Date: December 4, 2004

S1:E20. Results 6

Air Date: November 27, 2004

S1:E19. Live Show 6

Air Date: November 27, 2004

S1:E18. Results 5

Air Date: November 20, 2004

S1:E17. Live Show 5

Air Date: November 20, 2004

S1:E16. Results 4

Air Date: November 13, 2004

S1:E15. Live Show 4

Air Date: November 13, 2004

S1:E14. Results 3

Air Date: November 6, 2004

S1:E13. Live Show 3

Air Date: November 6, 2004

S1:E12. Results 2

Air Date: October 30, 2004

S1:E11. Live Show 2

Air Date: October 30, 2004

S1:E10. Results 1

Air Date: October 23, 2004

S1:E9. Live Show 1

Air Date: October 23, 2004

S1:E8. Judges' Houses

Air Date: October 16, 2004

S1:E7. Boot Camp 2

Air Date: October 16, 2004

S1:E6. Boot Camp 1

Air Date: October 9, 2004

S1:E5. The Auditions 5

Air Date: October 2, 2004

S1:E4. The Auditions 4

Air Date: September 25, 2004

S1:E3. The Auditions 3

Air Date: September 18, 2004

S1:E2. The Auditions 2

Air Date: September 11, 2004

S1:E1. The Auditions 1

Air Date: September 4, 2004