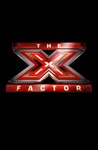 Episode Details & Credits
Summary:
The six remaining acts take on Take That songs this week. The contestants sing live for the viewers' votes and the two acts with the lowest number of votes will sing again for the judges Simon Cowell, Louis Walsh, Dannii Minogue and Cheryl Cole. One act will then be sent home.

Take That also perform in this episode.
Genre(s):
Reality

,

Game Show
Seasons & Episodes
Season 15

Season 14

Season 13

Season 13

Season 12

Season 11

Season 11

Season 10

Season 9

Season 8

Season 7

Season 6

Season 5

Season 5 Overview

Air Date: August 16, 2008

S5:E30. Live Results Show 10 - The Grand Final

Air Date: December 13, 2008

S5:E29. The Live Show - The Grand Final!

Air Date: December 13, 2008

S5:E28. Live Results Show 9 - The Semi-Final

Air Date: December 6, 2008

S5:E27. The Live Show - Part 9

Air Date: December 6, 2008

S5:E26. Live Results Show 8

Air Date: November 29, 2008

S5:E25. The Live Show - Part 8

Air Date: November 29, 2008

S5:E24. Live Results Show 7

Air Date: November 22, 2008

S5:E23. The Live Show - Part 7

Air Date: November 22, 2008

S5:E22. Live Results Show 6

Air Date: November 15, 2008

S5:E21. The Live Show - Part 6

Air Date: November 15, 2008

S5:E20. Live Results Show 5

Air Date: November 8, 2008

S5:E19. The Live Show - Part 5

Air Date: November 8, 2008

S5:E18. Live Results Show 4

Air Date: November 1, 2008

S5:E17. The Live Show - Part 4

Air Date: November 1, 2008

S5:E16. Live Results Show 3

Air Date: October 25, 2008

S5:E15. The Live Show - Part 3

Air Date: October 25, 2008

S5:E14. Live Results Show 2

Air Date: October 18, 2008

S5:E13. The Live Show - Part 2

Air Date: October 18, 2008

S5:E12. Live Results Show 1

Air Date: October 11, 2008

S5:E11. The Live Show - Part 1

Air Date: October 11, 2008

S5:E10. Mentor's House (Part Two)

Air Date: October 5, 2008

S5:E9. Mentor's House (Part One)

Air Date: October 4, 2008

S5:E8. Boot Camp (Part Two)

Air Date: September 28, 2008

S5:E7. Boot Camp (Part One)

Air Date: September 27, 2008

S5:E6. The Auditions (Part 6)

Air Date: September 20, 2008

S5:E5. The Auditions (Part 5)

Air Date: September 13, 2008

S5:E4. The Auditions (Part 4)

Air Date: September 6, 2008

S5:E3. The Auditions (Part 3)

Air Date: August 30, 2008

S5:E2. The Auditions (Part 2)

Air Date: August 23, 2008

S5:E1. The Auditions (Part 1)

Air Date: August 16, 2008

S5:E0. One Year On

Air Date: August 9, 2008

Season 4

Season 3

Season 3

Season 2

Season 1

Season 1