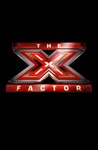 Episode Details & Credits
Starring:
Dermot O'Leary, Simon Cowell, Louis Walsh, Cheryl Cole, Dannii Minogue, Olly Murs, Lloyd Daniels, Rikki Loney, Joe McElderry, Rachel Adedeji, Lucie Jones, Stacey Solomon, Jamie Archer, Danyl Johnson, Kandy Rain, Miss Frank, John & Edward
Summary:
It's the second day of boot camp in London. Today the judges will see the remainder of the acts and choose their final 24 to go through to the next round. The judges Simon Cowell, Louis Walsh, Dannii Minogue and Cheryl Cole will also find out which category they will be mentoring this year.
Genre(s):
Reality

,

Game Show
Seasons & Episodes
Season 15

Season 14

Season 13

Season 13

Season 12

Season 11

Season 11

Season 10

Season 9

Season 8

Season 7

Season 6

Season 6 Overview

Air Date: August 22, 2009

S6:E29. Live Results Show 10 - The Grand Final

Air Date: December 13, 2009

S6:E28. Live Show 10 - The Grand Final

Air Date: December 12, 2009

S6:E27. Live Results Show 9 - The Semi-Final

Air Date: December 6, 2009

S6:E26. Live Show 9 - The Semi-Final

Air Date: December 5, 2009

S6:E25. Live Results Show 8

Air Date: November 29, 2009

S6:E24. Live Show 8

Air Date: November 28, 2009

S6:E23. Live Results Show 7

Air Date: November 22, 2009

S6:E22. Live Show 7

Air Date: November 21, 2009

S6:E21. Live Results Show 6

Air Date: November 15, 2009

S6:E20. Live Show 6

Air Date: November 14, 2009

S6:E19. Live Results Show 5

Air Date: November 8, 2009

S6:E18. Live Show 5

Air Date: November 7, 2009

S6:E17. Live Results Show 4

Air Date: November 1, 2009

S6:E16. Live Show 4

Air Date: October 31, 2009

S6:E15. Live Results Show 3

Air Date: October 25, 2009

S6:E14. Live Show 3

Air Date: October 24, 2009

S6:E13. Live Results Show 2

Air Date: October 18, 2009

S6:E12. Live Show 2

Air Date: October 17, 2009

S6:E11. Live Results Show 1

Air Date: October 11, 2009

S6:E10. Live Show 1

Air Date: October 10, 2009

S6:E9. Mentor's House (Part Two)

Air Date: October 4, 2009

S6:E8. Mentor's House (Part One)

Air Date: October 3, 2009

S6:E7. Boot Camp (Part Two)

Air Date: September 27, 2009

S6:E6. Boot Camp (Part One)

Air Date: September 26, 2009

S6:E5. The Auditions (Part 5)

Air Date: September 19, 2009

S6:E4. The Auditions (Part 4)

Air Date: September 12, 2009

S6:E3. The Auditions (Part 3)

Air Date: September 5, 2009

S6:E2. The Auditions (Part 2)

Air Date: August 29, 2009

S6:E1. The Auditions (Part 1)

Air Date: August 22, 2009

Season 5

Season 4

Season 3

Season 3

Season 2

Season 1

Season 1